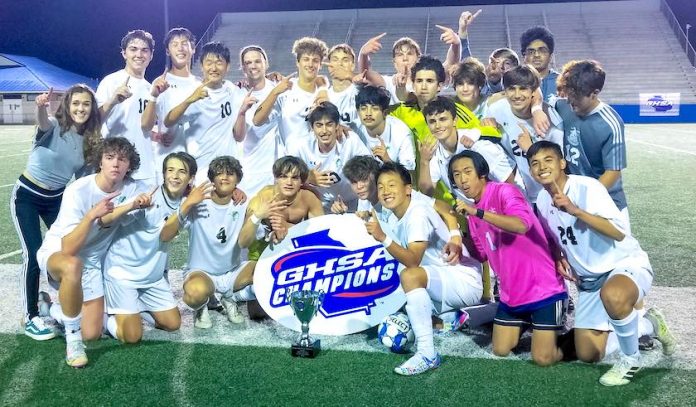 The Chiefs again reign supreme. With a 2-1 victory over the Johnson Knights on May 13 at McEachern High, the McIntosh boys successfully defended their state soccer championship.
Playing against the last team to beat them in a title game and trailing for 55 minutes did not phase a program with such a championship pedigree. As the clock ticked down, the Chiefs didn't get nervous, they got to work. With two goals in the last 14 minutes, they lit up the Knights to hoist another trophy.
"We knew this year the level of skill they had was very high and to win we had to fight harder and longer than them. We had to want it more and give everything we had to have a chance to win. The boys had the hearts of champions," said McIntosh coach Bunky Colvin.
Johnson took the lead just over 10 minutes into the game and held onto it for most of the match. With 13:16 left to play in the match, the Chiefs finally broke through. Dru Stanton launched a long throw-in into the box, and the keeper charged to deflect a shot. Peter Millians was in the perfect position and punched it past a defender to tie the game. As the clock wound down to just over a minute left in regulation, McIntosh scored the game-winner. This time Stanton got it started with his feet, fending off a defender and lofting a high crossing pass. Jackson Johnson headed the perfectly-placed pass into the net for a 2-1 lead. With just 73 seconds to play, the defense prevented any clean looks to seal up the state championship.
The title is number eight for the boys, and the 20th overall for McIntosh soccer. The 20 championships is good enough for third-most by any school in state history and the most of any public school. It should be just the continuation of the Chief dynasty, too. With a young core that features 11 sophomores and just 5 seniors graduating off a team ranked among the top 10 in the country, the best is sure to keep coming.
Tireless preparation has built McIntosh soccer into a dynasty, and Colvin has been at the helm for a tremendous amount of the success. Along with hoisting another championship trophy, the win over Johnson was Colvin's 400th career victory.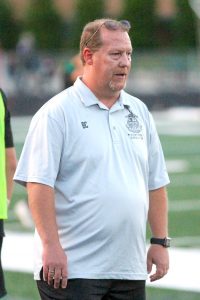 "It means I am the most fortunate coach in the state of Georgia. Winning soccer games is not an accomplishment one does on their own. I have never scored a goal or saved a shot as a McIntosh Chief, but many players have. McIntosh players have won 400 games while I have been their coach, and I have been honored to be along for the ride," said Colvin. "I pray many days that God will let me be the coach of the Chiefs a bit longer. It has been one of the greatest joys of my life."