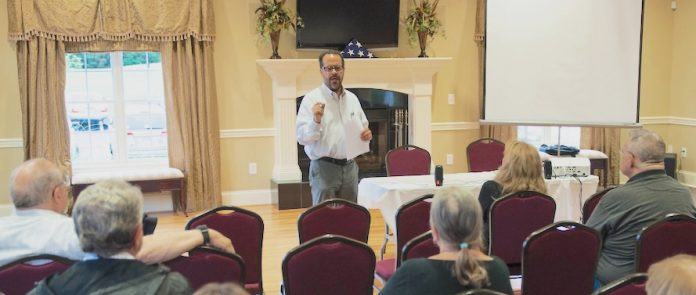 The Georgia Department of Early Care and Learning (DECAL) has awarded a 2021 2Gen Innovation Grant to Fayette FACTOR, Inc.
Located in Fayetteville, Georgia, Fayette FACTOR, Inc. will collaborate with both adult-serving and child-serving organizations to identify, prioritize, and connect children with high-quality early learning and their families with resources to be skilled and economically self-sufficient.
In partnership with Fayette County School System, Quality Care for Children, and REACH Services, Inc. (Head Start), proposed projects include convening a 2Gen Task Force to develop a community needs assessment based on the Family Friendly Campus Toolkit and Workforce Development Assessment, and hosting several focus groups for parents of young children to address child care, postsecondary, and workforce development needs.
FACTOR convenes Community Stakeholders to assess and strategically improve the health and well- being of local residents. FACTOR describes itself as "a collaborative community, committed to sustaining the highest quality of life and well-being for all residents." Dawn Oparah is executive director, and Michael Mumper is project manager.
The 2Gen Capacity-Building Grants allow community agencies to explore the needs of student-parents in their communities and to discuss ways to meet those needs.
"Our agency has demonstrated a strong and steady commitment in supporting student parents by funding 2Gen Innovation Grants for four years now," said DECAL Commissioner Amy M. Jacobs. "We are proud of the connections forged at the local level through these grant opportunities and believe that all Georgians benefit from connecting early childhood, workforce, and post-secondary institutions."
DECAL has awarded 2Gen Grants to community groups annually since 2018. Funding for the 2021 grants is from the Child Care and Development Fund Grant and the $11.2 million Preschool Development Renewal Grant that Georgia received in January 2020 from the U.S. Department of Health and Human Services and the U.S. Department of Education.
DECAL is responsible for meeting the child care and early education needs of Georgia's children and their families. It administers the nationally recognized Georgia's Pre-K Program, licenses child care centers and home-based child care, administers Georgia's Childcare and Parent Services (CAPS) program, federal nutrition programs, and manages Quality Rated, Georgia's community powered child care rating system.
The department also houses the Head Start State Collaboration Office, distributes federal funding to enhance the quality and availability of child care, and works collaboratively with Georgia child care resource and referral agencies and organizations throughout the state to enhance early care and education. For more information, go to www.decal.ga.gov.