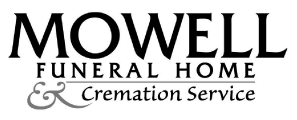 Herman "Wallace" Bullard, 88, of Fayetteville passed away from dementia complications on April 3, 2021.
He was born in Little Rock, Arkansas on January 4, 1933 to the late Hoyt and Eva Bullard. Wallace retired from the Ford Motor Company. He proudly served his country in the United States Army. He was in the Men's Ministry at Harp's Crossing Baptist Church.
Wallace was preceded in death by his wife, Betty "Jane" (Huddleston) Bullard; his sister, Dean; and his parents. He is survived by his son, David (Robin) Bullard of Fayetteville; daughters, Susan Bullard of Fayetteville, and Pam Parrott of Peachtree City; and four grandchildren, Rachel, Haleigh, William, and Benjamin; and sisters, Minnie Pearl Dove, Margaret Coleman, Elaine Fain, and Dot Butler.
A graveside service will be held at 2:00 PM on Tuesday, April 6, 2021 at Lisbon Baptist Church Cemetery, Fayetteville with Pastor Dennis Watson officiating. The family will receive friends from 6:00-8:00 PM on Monday, April 5, 2021 at Mowell Funeral Home, Fayetteville.
In lieu of flowers, the family requests donations in his name to the Alzheimer's Association, www.alz.org.