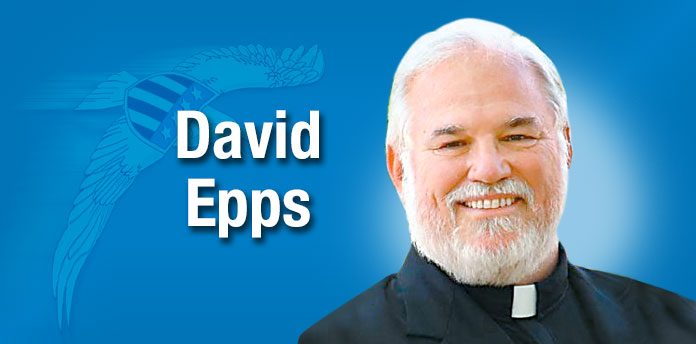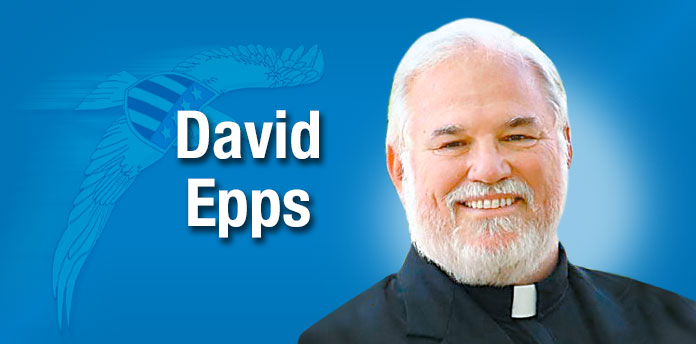 It's been just over a year since the world and the nation changed with the emergence of the coronavirus. Certainly every aspect of the nation's society was affected, including the faith communities both large and small.
George Barna, a pollster, predicted that 20% of the nation's churches would not survive the pandemic. Certainly there have been church closings but, in my limited view, not nearly 20%.
In our diocese, while some congregations have struggled, especially financially, none have closed their doors. I am not personally aware of any church closing in the two-county area where I live, although I could have easily missed some. Life, including church life, has been unusual, to say the least, during the year just past.
At our church we had to weigh the government mandates/suggestions about social distancing, wearing masks, using hand sanitizer, and having limited participation in worship services against the bible mandate to "obey God rather than man."
For the most part, our Council determined that we could submit to the guidelines, help protect our people, provide alternate ways of worshipping, all without comprising our call, mission, and responsibilities. Of course, we thought it would be weeks or, at most, a few months.
Like most churches, we went to live streaming services with a skeleton crew present on Sundays. It was odd at first but, as the Marines say, "improvise, adapt, and overcome." We decided to live-stream our entire service and avoid the slick, "professional" look of some TV productions. If folks were going to tune in, we wanted them to know what to expect if they ever visited.
After a few weeks of being in an empty sanctuary, we learned to ignore the vacant seats and the camera and simply worship — which is why the church gathers in the first place.
Our amateurs quickly became competent and we invested in better equipment and, after a season of bugs and glitches, felt that what we were sending out was an accurate representation of who we are. Eventually, we began to open the service on a limited basis.
We divided the congregation into three groups: (1) Group A, (2) Group B, and (3) those sheltering at home. Groups A and B began to attend on alternate Sundays while the third group was encouraged to join by live stream.
Some of the smaller churches in our diocese used ZOOM which resulted in very interactive services with people at home being scripture readers and sharing prayer requests in real time. Improvise, adapt, and overcome.
Since, in our denomination, we have Holy Communion, or Holy Eucharist, every Sunday, we had to find innovative ways to make that available to those who could not attend public services due to age or co-morbidities, which we did.
The business of the church must still go on so we kept the offices open, since social distancing was easy, and our Rector's Council met regularly in ZOOM meetings. One of the clergy of the diocese regularly employs ZOOM to counsel people. A couple of weeks ago, the Bishop's Council of the diocese (Tennessee and Georgia) had the first, of what is likely to be many, ZOOM meetings.
One of the surprises of this year is that our members have found ways to be financially faithful. Oh, we were down in 2020 compared to the 2019 giving but not nearly so much as we had thought we would be.
In the past, most of our giving came on Sunday mornings. Now most of the giving come either through on-line giving, checks in the mail, or checks dropped off personally during the week. And, since our expenses were down somewhat during the last year, we haven't missed a beat, been late on a bill, or neglected any of our foreign and domestic missions commitments.
Another surprise is that, during this difficult season, new ministries have been birthed, all of them by members of the congregation. Our youth have resumed meeting, a new kid's fellowship meets monthly for games, snacks, friendship, and Bible teaching, and a new young adult ministry for men and women aged 18-35 meets weekly. Our noon prayer service never stopped meeting and our prayer teams for the Sunday services have been re-activated.
And, although a number of our folks have contracted the virus, as far as we can determine, not one transmission of Covid-19 occurred during any of our services or ministries. That could change, of course, but so far, so good. The protocols have been working.
We haven't required masks, although we have provided them and encouraged their use. We have, however, required the clergy and anyone else serving communion to use hand sanitizer and wear masks during the sacrament. Most wear them throughout the services unless they have a speaking role.
Personally, I have had no objection to wearing a mask. For me, the issue was always about protecting others or at least allaying the fears of people who are vulnerable and more subject to the disease.
Some Christians see mask wearing as a political statement or an infringement of their rights. But Jesus instructs His followers to take up their cross daily and follow Him. The cross is an instrument of death so we are to die to self, self-will, and even our "rights." So, if wearing a mask is the only cross I have to bear, in this present time, I do it willingly. If I am unwilling to do such a simple thing on behalf of others, what does that say about me?
We no longer have groups A and B at our church. People are free to come as they wish and are still advised to comply with the protocols. We have even begun to have a few visitors, something we didn't have for most of the Covid-19 season.
Vaccines are becoming widely available now. A show of hands at a recent service demonstrated that more than half of those present had received one of the three available vaccines with others scheduled to do so. As of last week, 546,000 Americans and 2,700,000 people, worldwide, have died of Covid-19. Imagine how high the death toll would be WITHOUT protocols in place.
There is a feeling amongst many that the end of the pandemic is coming and it couldn't come soon enough. For the first time in awhile, the light at the end of the tunnel, though faint, is visible. Hopefully, we will all do the right things, keep being serious about safety and prevention, and help bring about the end of a long, long year.
This week is the last week of Lent. Several weeks ago, someone asked a friend what he was giving up for Lent. He said, "I've been in Lent for a year. I have nothing left to give up."
Lent is ending and Easter, the season of resurrection and new life and hope, is just ahead. May we all be grateful for God's faithfulness during the hard times and may we rejoice in the possibilities that lay ahead.
[David Epps is the Rector of the Cathedral of Christ the King (www.ctk.life). During the pandemics, the church is open at 10:00 a.m. on Sundays but is also live streaming at www.ctk.life. He is the bishop of the Diocese of the Mid-South (www.midsouthdiocese.life) He may contacted at davidepps@ctk.life.]