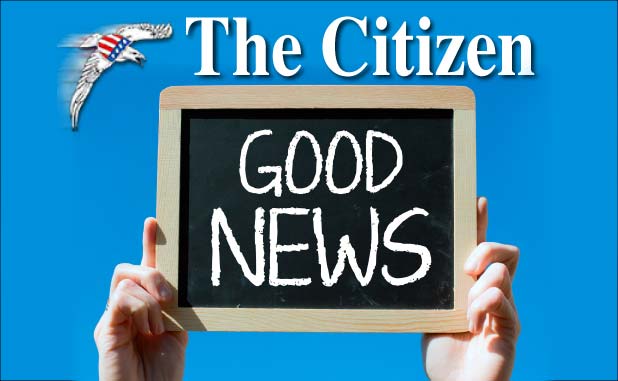 Over the weekend, my daughter and I were at the Braelinn Park on Log House Road when a man drove up in a golf cart with a large box of books and began stocking a cabinet in front of the children's play area.
I discovered that this cabinet was full of free books. I have heard about these free book libraries many times but never paid them much attention until that moment as I had always thought of it as a place where someone could place a long forgotten copy of some Tom Clancy novel or slanderous book about politics or worthless fad diet.
Then I noticed the books that he was placing in the library were all brand new or at least in excellent condition.
I asked the man some questions and this is where I found a very interesting story. The man explained that his family had 3 free libraries in our area and this was of one of theirs and that he was working on getting more placed in other common areas such as Luther Glass Park and on Spyglass Island.
He went on to explain that his were just a small fraction of what really exists in our area. According to him, there are over 20 and that some of these free libraries had formed a co-op of sort and they share books between one another.
When I asked about the books he was placing in the box, he explained that he had been contacted recently by someone who was clearing out a warehouse and who donated 7,000 books from Scholastic to his group.
I had to ask a second time about the number and he showed me a picture on his phone of a shed filled from floor to ceiling which he said were all filled with books and that they have been placing these new books in free libraries in not only Peachtree City but free libraries in Tyrone and Senoia as well.
I asked about why they donated these books to him and not to local schools or libraries and he said that the donor had contacted a number of schools and libraries all over the Atlanta area and were continually turned away due to the pandemic and limits on what could be donated.
The donor was finally left with no choice but to look elsewhere as they had to be moved and found his group.
He went on to say that he recently contacted the librarian at Oak Grove Elementary and had delivered a couple dozen or so boxes to them and that the librarian was setting up some kind of reading program with these books.
At this point, another parent chimed in and asked if his daughter was the one passing out free books during a book sale at Oak Grove that previous week and wanted to say thank you (I am not sure if this was sincere or sarcastic) as his son had not stopped talking about what was in the center of the earth.
The other parent explained that someone was giving away brand new books to kids and adults who attended the sale and that some of the books were worth as much as $15. The man mentioned that quite a few kids are probably talking about it as they gave away 4 cases of that same book that night.
He finished off by saying that after hearing what was going on at Oak Grove that they contacted some of the other schools in the area about getting them books as well and setting up similar programs before the spring break.
I asked if he had spoken with my daughter's school, Braelinn Elementary, and he indicated that they had sent them an email but that the librarian never replied.
Today, when our paper is full of death, Covid-19, and politics, I thought it might be nice to see a story that not only talks about these free libraries but what a couple of people are doing to help educate our children. — Article written by Christina Carter of Peachtree City, Ga.