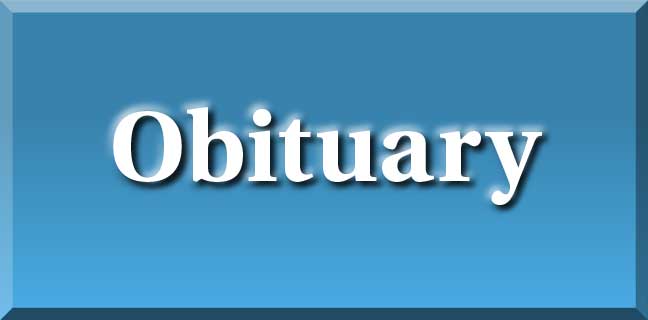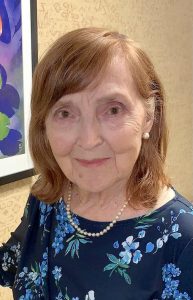 Rincon — Margie Ruth Harris Griswold, 89, beloved mother and Nana, went home to be with the Lord on February 26, 2021 after a valiant battle against Lewy Body Dementia. She passed away 15 years to the day after her husband, Lt. Col. Walter L. Griswold, Jr., USAF (Ret).
Mom was born on April 14, 1931 in Rogersville, TN to Samuel C. Harris and Maude Bates Harris. She was raised in Rogersville and Bristol, TN and earned a degree in accounting while living in the Washington, D.C. area.
In 1965, Mom and Dad got married and lived in the D.C. area for a short time before moving to Albany, GA. They eventually settled in Ormond Beach, FL, where they raised four children. Mom worked as an accountant at Sears for many years and had a second career in retail at Sears and at Marshalls. In her spare time, she enjoyed shopping, gardening, serving in her church, and spoiling her grandchildren.
After her brother Sam was reported "Missing In Action" in Korea in 1950, Mom became involved in the Korea-Cold War Families of the Missing, an organization devoted to locating, identifying, and bringing home the remains of missing U.S. service personnel. She never gave up trying to find out what happened to her brother. His remains were eventually recovered, and he was laid to rest at Arlington National Cemetery in 2009.
Mom's strong faith sustained her throughout her life, especially during physical difficulties in her later years. She passed that legacy of faith onto her children and grandchildren, encouraging them to be kind, generous, to serve others, and to keep their eyes on the Lord.
Margie was predeceased by her parents, husband, her brothers Garney Harris, Sam Harris, Glen Harris, and sister Doris Harris Feathers.
She is survived by her sister Anne Harris of Pflugerville, TX, brother Joe Harris (Helen) of Piney Flats, TN, her daughters Candi Fraine (Mike) of Rincon, GA, Cindy Warwick (Jeff) of Alpharetta, GA, Alicia Gatto of Acworth, GA and son Walter of Sapporo, Japan, stepdaughter Donna Rice (Rick); grandchildren 1st Lt. Marisa Gatto, USAF, Dominic Gatto, Matthew Hoffmann, Grace Fraine, step-granddaughter Alivia Fraine, Kaleigh Hartley (Blake) and great-granddaughter Evelyn Hartley. The family would like to thank Amedisys Hospice for their help and support. We also want to recognize and thank Melanie Thompson of Home Instead, "Ms. Margie's" caregiver and friend. Melanie was a blessing to us all in the last months of Mom's life.
A celebration of her life is planned for 11 a.m., Saturday, March 13, 2021 at Woodstock Christian Church, Woodstock, GA. Flowers are welcome or remembrances may be given to the Lewy Body Dementia Association, www.lbda.org. Her final resting place will be at Arlington National Cemetery, alongside her beloved husband.
"I have fought the good fight, I have finished the race, I have kept the faith." II Timothy 4:7