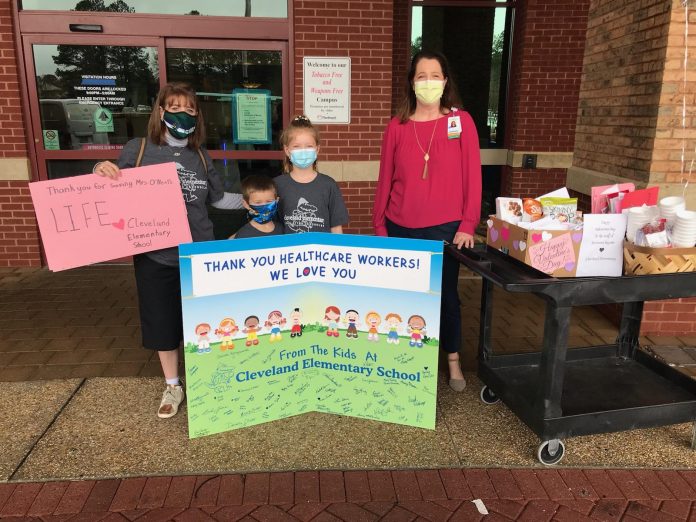 A grateful school community sent some special messages of love, encouragement and thanks to healthcare workers and patients at Piedmont Fayette Hospital.
Cleveland Elementary delivered an oversized "thank you" greeting card, signed by every staff member, to the hospital the Friday before Valentine's Day. In addition to the huge card, every student at the school made their own unique card with messages of hope and encouragement to share with the hospital's staff and patients, along with a snack and hot cocoa basket for the staff.
The project was spearheaded by teacher Chrissy O'Neal whose life was saved last year at Fayette Piedmont. Students worked on their greeting cards during art class.
The oversized greeting card was donated by Minuteman Press.