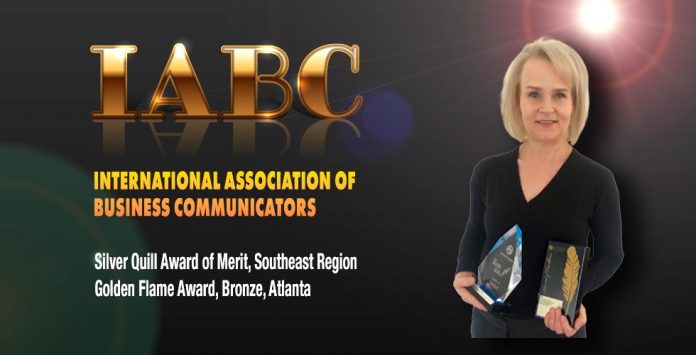 The Fayette County Public Schools community campaign promoting safety measures for protecting against Covid-19 has won two awards from the International Association of Business Communicators (IABC).
The marketing and implementation plan of the "Winners Together" campaign, centered on Fayette County's own face mask mascot that encourages everyone to wear a face mask, watch their distance and wash their hands, won the IABC Southern Region Silver Quill Merit Award in the Covid-19 Community Relations category.
The school system was the only winner in this category and one of just 44 in the region to win a Silver Quill Award. Fayette County Public Schools was the only school system to win an award in the competition alongside national corporations like Nissan of North America and Southern Gas Company.
The campaign featured a poster, animated public service announcement and site bug that was used throughout the school system and on community webpages and social media sites to promote safety measures to keep schools open and businesses operating.
The animated "Winners Together" public service announcement also won an IABC Atlanta Golden Flames Bronze Award in the audio/visual category. The school system was one of 65 winners in the competition that included some of Atlanta's largest corporations and top public relations and marketing firms.
"It is an honor to be recognized alongside top businesses and public relations firms in Atlanta and the southeast region. Many of the winners are Fortune 500 companies and top public relations firms with offices throughout the nation and around the world. To know that we can compete on the same platform as these outlets with much larger staffs is a real testament to the quality of work the school system produces," says public information officer Melinda Berry-Dreisbach.
IABC awards recognize and award excellence in strategic communication. All entries are evaluated by professional communicators with more than 10 years of experience. To earn an award, entries must demonstrate excellence in the six core principles considered the building blocks to a successful communications plan: consistency, context, analysis, strategy, engagement, and ethics.