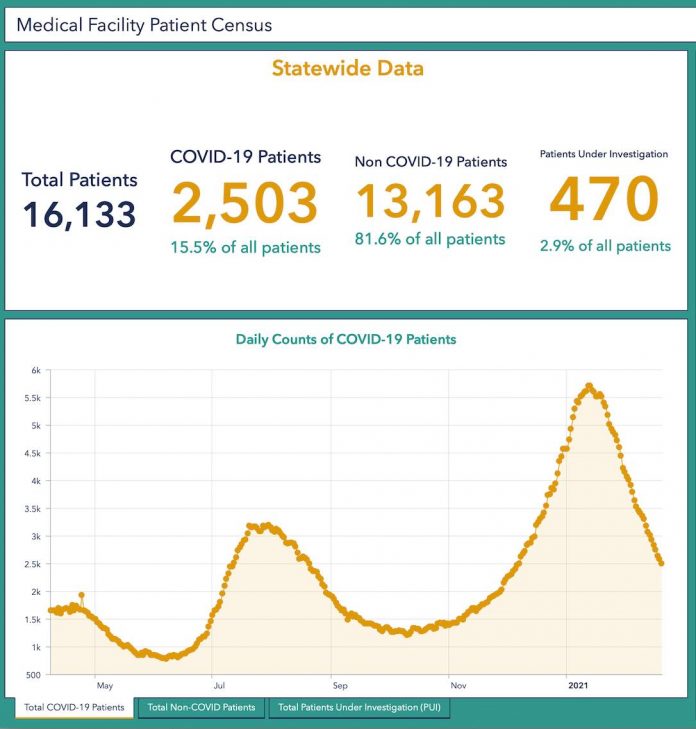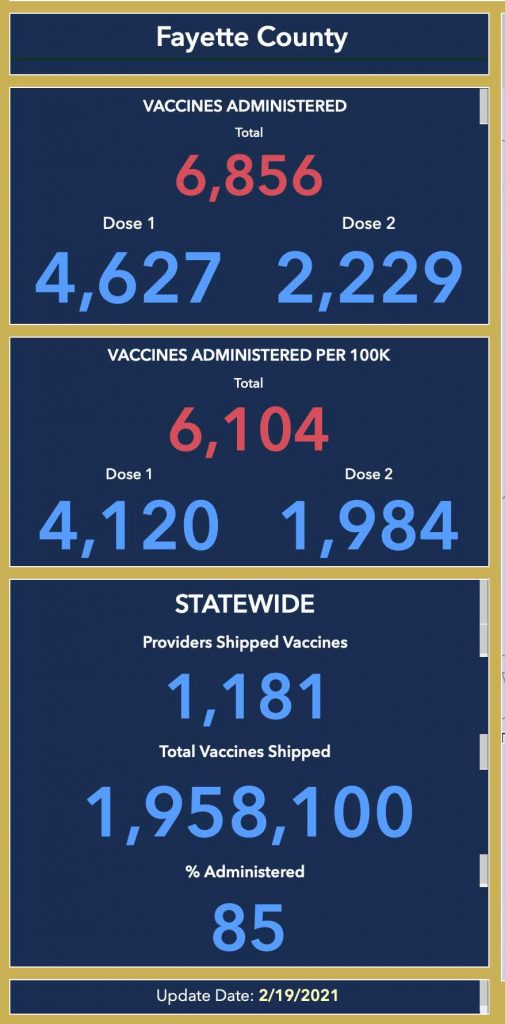 Four Fayette residents ranging in age from 58 to 90 became Covid-19 fatalities Feb. 19, according to data from the Georgia Department of Public Health.
And 189 more people received protective vaccinations, bringing the total to 6,856 persons with at least one shot administered locally (not all necessarily were Fayette residents).
The victims were a white female, age 67, no underlying conditions; African-American male, age 58, unknown other conditions; white female, age 90, no underlying conditions; and a white male, age 90, no other conditions. DPH provides no other public information about those who die of the coronavirus infection. (A current list of that information is available here.)
The Friday vaccination update is as follows in Fayette: 4,627 people have received their first shots, and 2,229 got their second and final shots, DPH data showed.
Charting the pandemic numbers, Fayette counted 25 new cases Friday, for a total of 5,792. The county reported 458 new cases in the past two weeks, and its 2-week positive test rate again bumped above 1 in every 10 at 10.2%, compared to 9.3% for the state at large.
The four fatalities brought the confirmed death toll in Fayette to 123 with another 13 fatalities believed to have been linked to the virus, DPH data showed.
Statewide, the pandemic total was 800,959 after adding 2,174 new cases Friday. Deaths remained at relatively high levels of 172 for a total of 14,530.