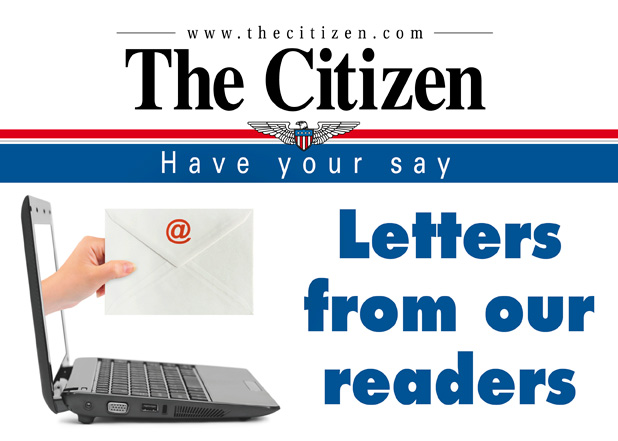 One of the biggest problems I have with Democratic policies is that they place way too much trust in the government.
I am not doctrinaire in my opposition to government-based solutions. Our government does some things pretty well and has racked up some amazing achievements over the years (the moon landing springs to mind, for one).
And I've lived in Japan, where government has a much larger role in daily life and found the experience to be mostly positive.
But there is a huge caveat attached to any praise I may have for government: government only works in limited ways and when there has been sufficient due diligence to ensure bureaucratic competency.
This happens rarely in the U.S. and is why our government often makes things worse than better and why President Reagan once quipped, "The nine most terrifying words in the English language are, 'I'm from the Government and I'm here to help.'"
We are seeing this problem on ample display right now.
Cities which were run primarily by the party of government — Democrats — were the ones which were most severely affected by riots last summer, riots based on the notion that systemic racism is the root of all evil in our society. And yet, the worst riots took place in cities run by Democrats who claim to be the most vigilant in combating racism.
Seems to me that if the protestors and rioters were most vocal and violent in places run by people who agree with them, then perhaps those people were so incompetent and even racist that they shouldn't be entrusted with the reins of government in the first place.
And yet, we did just that very thing by shifting one branch and one house of Congress to the Democrats in November. Reminds me of the term "failing upwards."
Because government's incompetence was only covered by the mainstream press if it was directly connected to Trump, we didn't get much attention on the deadly Tom-foolery of Andrew Cuomo. Instead, we were told he was a master at dealing with Covid. Heck, he even got a freakin' Emmy for his TV "performances."
And yet, nursing home deaths from Covid were 400-500% greater in New York than other states, and that is before his own Attorney General said his administration under-counted those deaths by half.
Florida, the target of many attacks by the press, saw a 1.2% death rate in its nursing homes, while NY and NJ were at 10% or more. Hmmm.
Strange that the states run by the party of government had such ineffectual government responses compared to states run by Republicans, who have a more realistic view of the limits of government capability and competence, and thus are able to make better plans to account for those realities.
And now we have the Biden administration, who promised to be ready "day one" to take over the anti-Covid campaign and "shut down the virus." Of course, their failure to properly administer the vaccines is being blamed on the administration responsible for developing the vaccines in record time, but nevermind.
For Democrats, public policy failure is never an impediment to their unshakeable faith in the power and glory of public policy to solve all of mankind's ills.
Just think of how much of a failure Obamacare was. Remember the disastrous rollout of healthcare.gov? We're seeing that pattern repeat with the vaccine distribution.
See, no matter how noble your intentions are, or how much you believe the public school propaganda that government is the solution to our society's problems, reality has a way of upstaging rhetoric and disproving ideological assumptions.
Of course, when reality does this, the press and those responsible for the messes that result ignore it as much as possible. FDR policies extended the Great Depression? Nevermind. He cared and talked to us on the radio!
LBJ's Great Society largely failed to relieve poverty and in fact made dysfunction worse by incentivizing poor choices? Oh, well! He tried, and that's what matters.
Government's attempt to take over a huge swath of healthcare didn't work as promised, resulted in premium increases, and generally failed to meet its own definition of success? What we need is more government involvement in healthcare!
Liberal social, educational, and law enforcement policies have seen huge chunks of urban America descend into near-permanent desperation and poverty? Let's re-elect them and give them even more power to spread their failed vision!
Covid may be the most important example of this trend. We were told to "trust the science" and were scolded if we voiced some skepticism. After all, we were told not to wear masks by Fauci et al., and then told we must wear them. This is a not insignificant reversal and I don't recall Fauci or anyone explaining the reversal. They just said: shut up and do as we say.
So many places shut down schools, businesses, religious services, etc., based on the utterly scientific certainty that doing so would flatten the curve and perhaps even defeat the virus. But that didn't happen, and now data (REAL DATA) show that places that shutdown the most severely typically saw worse infection rates.
Turns out the redneck governor of Georgia might have been right to relax the rules back in April, or that the jerk Republican governor of Florida may have been correct in applying restrictions more surgically than generally.
Lives were lost as the result of policies taken by the likes of Cuomo, and it seems that many Democrats took these positions simply because they were the opposite of what Trump was saying. This notion is proven out by the fact that after the inauguration, places like California and Chicago announced that they were going to start opening things back up again. Coincidence? I doubt it.
So Democrats, keep on voting for the party of incompetence if you need to assuage your guilty conscience for this or that historical injustice, but just keep in mind that the very people you put in power to solve various problems have proven to be the most ineffective at doing so.
Trey Hoffman
Peachtree City, Ga.