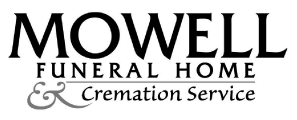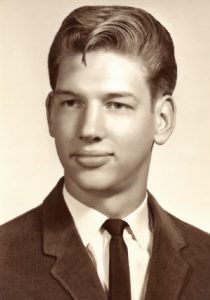 Len was born in Highland Park, Michigan, to William and Donna LePla, February 7, 1945. He died January 2, 2021, in his home, precisely where he wanted to be at the time of his passing.
Len attended Redford Union High School in Redford, Michigan. He had a huge love of basketball and received a full ride scholarship to the University of Toledo in their basketball program. He was part of the team when they were MAC conference champs in 1968 and was also an All-Time Letter winner in 1966-67.
Len graduated from the University of Toledo with a Bachelor of Business in 1969. After graduation, he went to work at Ford Motor Company. The LePla family was a Ford family. Len's father retired from Ford, as well.
He worked at the Ford Flatrock Foundry and moved up through the ranks to become an engineer at Ford. He moved around to multiple Ford facilities over the years and in 1996 moved from Michigan to Georgia to finish out his career at the Ford Assembly Plant in Atlanta.
After retirement he started his own engineering consulting firm and worked as a pro shop attendant at Braelinn Golf Club for quite a while. He also worked there on an as-needed basis as Golf Ranger Supervisor.
Len is preceded in death by his father, William LePla; mother, Donna (Kurth) LePla; brother, Michael LePla; and wife, Janet (Neiswinter).
He is survived by his son, John LePla (Dawn); daughters, Jennifer LePla-Triestram (Dan), and Anne LePla; grandchildren, Kathryn Spangler (Jacob), Emily Stroh, Ian LePla, Alexandra LePla, Zachary LePla, Benjamin LePla, Nathan LePla, Adam LePla, Hannah Stroh, Kierra Bailey and Bryan Bailey; and great-grandchildren, Trenton, Charlotte and Theodore Spangler, Carter LePla, Rhea McElroy, and Madelynn McNutt.
Len had a great love of the game of golf and played it as often as possible with his parents and wife, Janet. He loved all sports and watched them as frequently as he could in the evenings with a huge bowl of popcorn. He often played cards with his children when they visited, and he loved sunshine and pool time. Len always took pride in an extremely immaculate home and landscaping.
The family would like to personally thank all the members of Peachtree City United Methodist Church, who supported our dad over the years. We are thankful for his neighbors and golfing friends, who have been a tremendous comfort and support to him for many years.
Mowell Funeral Home & Cremation Service, Fayetteville, www.mowells.com