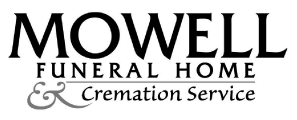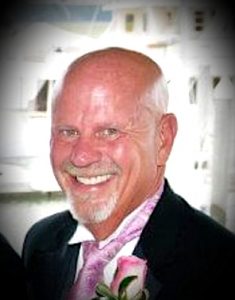 Michael "Mike" Jeffrey Williams, Sr., of Panama City Beach, Florida, passed away at the age of 67 on Wednesday evening, January 6, 2021, at Gulf Coast Regional Medical Center in Panama City, Florida. Before he moved to Florida, Mike was a longtime resident of Fayetteville, Georgia.
Mike (or "Pops" as he was well known) was born in the town of Albany, in Dougherty County, Georgia, on Friday, November 6, 1953, to the late Thomas Jefferson Williams and Helen Ruth (Kimsey) Williams.
In addition to his parents, Mike was preceded in death by his son, Alexander "Lex" Williams.
Mike graduated from Columbia High School in Decatur in 1971. After his studies at Georgia State University – Perimeter College, he became a Flight Attendant with Delta Air Lines in 1974 at the age of 20, at a time when Delta only flew to 90 cities, and saw the world for 39 years before he retired in 2013.
In retirement he enjoyed spending time with his family, friends and neighbors, and took up avid passions in boating, fishing, community service, and obstacle racing (including Spartan Racing and Mud Runs).
Mike is survived by his loving wife of nearly twenty years, Colleen Williams; sister, Saundra Salisbury (Don) of Chattanooga, Tennessee; sons, Michael J. Williams, Jr. (Kelly) of Sharpsburg and Aaron Michaels of Fayetteville; daughters, Ashley Savage (Austin) of Panama City Beach, Florida, Lisa Shaw (Scott) of Michigan, and Heather Deyton (Josh) of Senoia; and Marsh Thomson of Lyons, Colorado.
He is also survived by the grandchildren that he adored and who will forever miss their Pops: Haley and Riley Williams; Andersyn and Malachi Savage; Alex and Tevin Kinney; Lilly Shaw; and Kaitlin Deyton.
The family will announce information on a celebration of life to be held at a later date. We welcome you to provide your condolences, thoughts, and memories on our Tribute Wall.
In lieu of flowers, memorials may be made in remembrance of Michael J. Williams, Sr. to American Cancer Society https://www.cancer.org ,Alzheimer's Research Foundation https://www.alzheimersresearchfoundation.com ,or Parkinson's Foundation https://www.parkinson.org.
Mowell Funeral Home & Cremation Service, Fayetteville, www.mowells.com