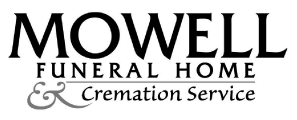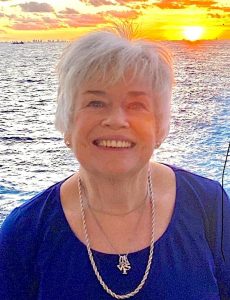 Susan Foster Vanairsdale ("Susie"), of Fayetteville, Georgia, died January 2, 2021, after having suffered a cardiac arrest on September 4, 2020. She passed away peacefully in her home in the company of her loved ones. She was 70 years old.
Born on December 27, 1950, along with her twin sister Anne, in Patterson, New Jersey, Susie was the daughter of the late William Story Foster III and Barbara (Richardson) Foster.
Susie grew up in Montvale, New Jersey, and graduated from Pascack Hills High School in 1969. She attended Fisher Junior College in Boston. After junior college, Susie worked in administration at Mercedes Benz, modelled swimsuits for department stores in New York, helped with her dad's business, and backpacked through Europe.
Susie met her husband — an Army Officer — on a blind date arranged by her sister and brother-in-law. Susie and Mike were married just 11 weeks later and after just over a year began their family. Being a loving mother to her four children and faithful wife was Susie's life work.
The Army sent Susie and her family around the US and the world: Germany, Alabama, New York, Kansas, Michigan, Kentucky, Canada, Tennessee, Virginia, Panama, and Georgia. Wherever the Army sent her family, Susie turned a house into a home.
When they retired from the Army, Susie and Mike were happy to settle in Fayette County, Georgia. Susie was an active member of Holy Trinity Catholic Church in Peachtree City, Georgia, since 1994. She and Mike enjoyed many pilgrimages with the Church, including to the Holy Land, Rome, Fatima, Lourdes, and Barcelona.
She loved to travel, which included various cruises in the Caribbean, Panama Canal, and Alaska, annual trips to Florida with her husband, sister, and brother-in-law for Spring Training, annual wine tours in the Pacific Northwest, National Park tours on cross-country road trips, visits to her children and grandchildren in the US and around the world, the annual motorcycle ride with Mike for Rolling Thunder to D.C., and, of course, her home away from home at Saint Simons, Georgia.
Susie is survived by her loving husband of 47 years, Michael Vanairsdale; four children, Christopher Vanairsdale of Tomball, Texas, Brian Vanairsdale of Northville, Michigan, Sharon Vanairsdale of Atlanta, Georgia, and Jennifer Vanairsdale of Montale, Italy; five grandchildren, Zachary, Katie, Noah, Charlotte, and Lilly Vanairsdale; and beloved twin sister, Anne Terry of Springfield, Virginia. She is preceded in death by her brother Bill Foster and parents Barbara and William Foster.
Susie's funeral mass will be held at 11:00 AM Thursday, January 7, at Holy Trinity Catholic Church in Peachtree City, Georgia. For those who would like to memorialize Susie with donations of charity in lieu of flowers, the following charities represent her values:
Society of St. Vincent de Paul — Holy Trinity, www.svdpgeorgia.org
The Fisher House, www.fisherhouse.org