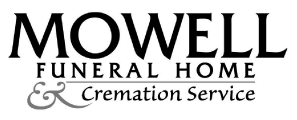 Ronald "Ronnie" Joe Coleman, 83, of Griffin, Georgia, passed away December 25, 2020.  He was born in Roswell, Georgia, to the late Joe Cephas and Cleo Mansell Coleman. 
Ronnie proudly served his country in the U. S. Air Force. He later became a mechanic for Delta Air Lines, retiring after 33 years of service. In addition to loving airplanes and working on them, Ronnie loved to play golf. 
Ronnie is survived by his wife, Joan Coleman; daughter, Johnna (Tony) Davis; son, J. Todd Coleman; grandchildren, Jacob (Andrea) Davis, Mollie Davis, Grace Davis, and Lauren (Jay) Tegeder; great grandchildren, CJ, Caden, Taylor, and Skyler; sister, Elissa Coalson; and many nieces and nephews.
A private memorial service will be held at a later date. Ronnie will be inurned at the Georgia National Cemetery in Canton, Georgia. The family lovingly requests that donations be made in honor of Ronnie Coleman to the charity of your choice.
Mowell Funeral Home & Cremation Service, Fayetteville — www.mowells.com.