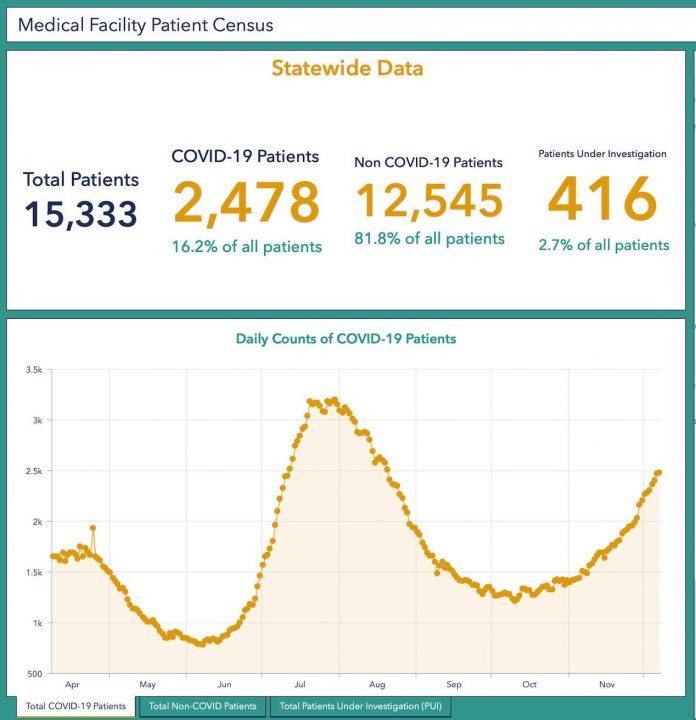 Both Georgia and Fayette County today reported the second highest number of new Covid-19 cases so far during the pandemic.
Georgia had 4,861 newly confirmed cases, bringing the state total to 448,683. Fayette counted 42 new cases, bringing the county total to 2,919.
Because of computer glitches at the Georgia Department of Public Health, some reports were not available at their usual time.
The accompanying chart shows the current numbers of Covid patients in hospitals across the state, a number that is rising.
The daily report will be posted when DPH resolves its problems.