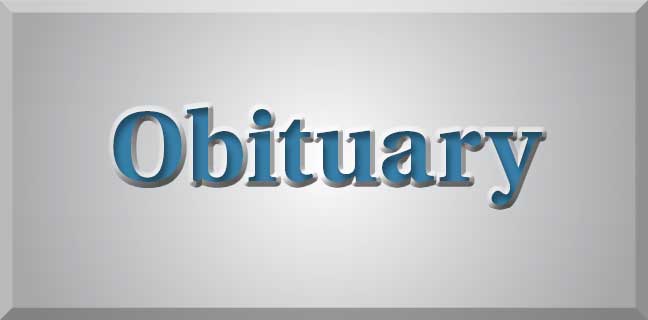 Patricia Ruth Trebuchon, 78, passed away peacefully at her home in Harmony, Florida on November 26, 2020.
Commonly known as Pat or Mrs. T, she moved from Peachtree City, Ga., where she resided for 40 years, raised her children and was a treasure to many students and faculty at both J.C. Booth Middle School and McIntosh High School, before moving to Florida.
Pat was also a member of St. Andrew's in the PInes Episcopal Church in Peachtree City and a member of the Church of St. Luke and St. Peter in St. Cloud, Fla., both of which she cherished. Pat was also an avid follower of Georgia Tech football and basketball in addition to the Atlanta Braves. She passionately loved the arts along with wildlife of all kinds.
Patricia is survived by her loving husband of 57 years, Maurice James Trebuchon, and their sons, Maurice Andrew Trebuchon (Sandi) of Tyrone, Ga., and Matt T. Trebuchon (Melissa) of Viera, Fla., along with their grandchildren, Matthew Trebuchon, Tyler Trebuchon, Joshua Trebuchon, Marissa Trebuchon, Rachel Stone and Daniel Stone, and two great-grandchildren. Patricia is preceded in death by her mother, Ruth Gibson of Conneautville, Penn.
The family requests in lieu of flowers, donations be made to The Humane Society of Florida or The Humane Society of Georgia.
Fisk Funeral Home of St. Cloud, Fla.