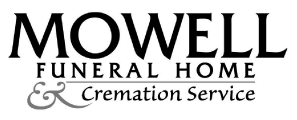 Mrs. Victoria Carmen Blanché, aged 96, passed away on November 6, 2020 at her residence in Fayetteville, Georgia.
Victoria was born on June 12, 1924, in Santiago, Cuba. She was a woman of immense strength, courage, and love for family. Victoria overcame an incredible upheaval in her life when she left Cuba to bring her family to the United States in the early 1960s.
With great effort, Victoria arrived in the United States with nothing other than her children and the clothes on their backs. In the U.S., she immediately found a job as a seamstress in a department store during the year-and-a-half it took her husband to navigate his way through political red tape to join the family in America.
When anyone suggested that she sign up for welfare, she firmly refused. She was a proud and determined woman who taught the necessity of integrity and perseverance through her own example. To Victoria, no challenge was insurmountable: starting a new life from scratch, being separated from her husband for over a year, and having to send her children to an American school even though the children didn't yet speak English. These were simply obstacles to be overcome with hard work, faith, and familial support.
Victoria exemplified the values she gained from these life lessons. She had high expectations, and her children and grandchildren learned resilience and dedication from her. She always loved and treated one with respect, and there was much joy and warmth in her.
Victoria composed music and could play by ear: classical, contemporary, religious — as long as the music moved her. She passed her sense of rhythm on to her children, and she found delight in playing the piano or dancing across the living room with her grandchildren.
Victoria was proud of her legacy: her life in Santiago de Cuba and Havana; her love of religion, music, and her new country. She was very proud to become an American.
She found life lessons in the smallest of details — like her signature, an elegant script which she wrote with a hard-practiced effortlessness. "When you die, people won't remember how much money you had, they will remember your name," she would say.
Much more than a name, Victoria's true legacy is her family and her indelible mark on those she leaves behind. Survivors include daughter, Vicky Blanché and wife Sue Carroll, son Raúl C. Blanché and wife Loretta, and daughter Lourdes Blanché-Sanders and husband Mark Sanders; seven grandchildren, Bradley Young, Jennifer Reynolds, Stuart Truax, Lauren Duerson, Jessica Ingraham, Raúl Blanché, and Eric Blanché; and two great grandchildren, Eliana Ingraham and Drew Reynolds.
Victoria was preceded in death by her husband of 59 years, Raúl A. Blanché; a brother, Rafael Sanchez, and two sisters, Florencia Mariño and Mercedes Rogés.
A celebration of Victoria's life will be held at Mowell Funeral Home, Fayetteville from 1:00 – 2:00 PM on Tuesday, November 10, 2020. Interment will follow at 2:30 PM at Westminster Memorial Garden, Peachtree City. In lieu of flowers, the family suggests that memorial gifts may be made to St. Jude's Children's Research Hospital (https://www.stjude.org/).