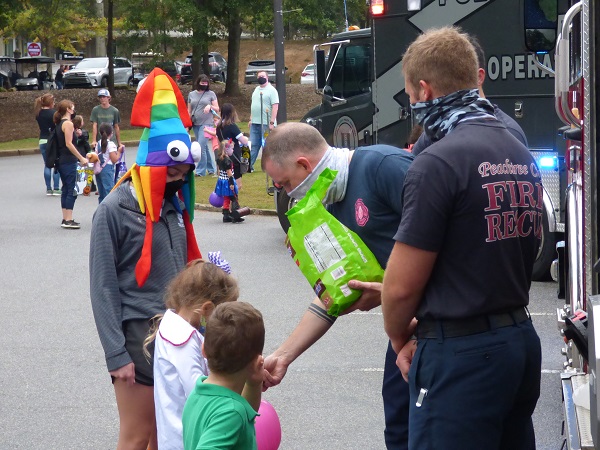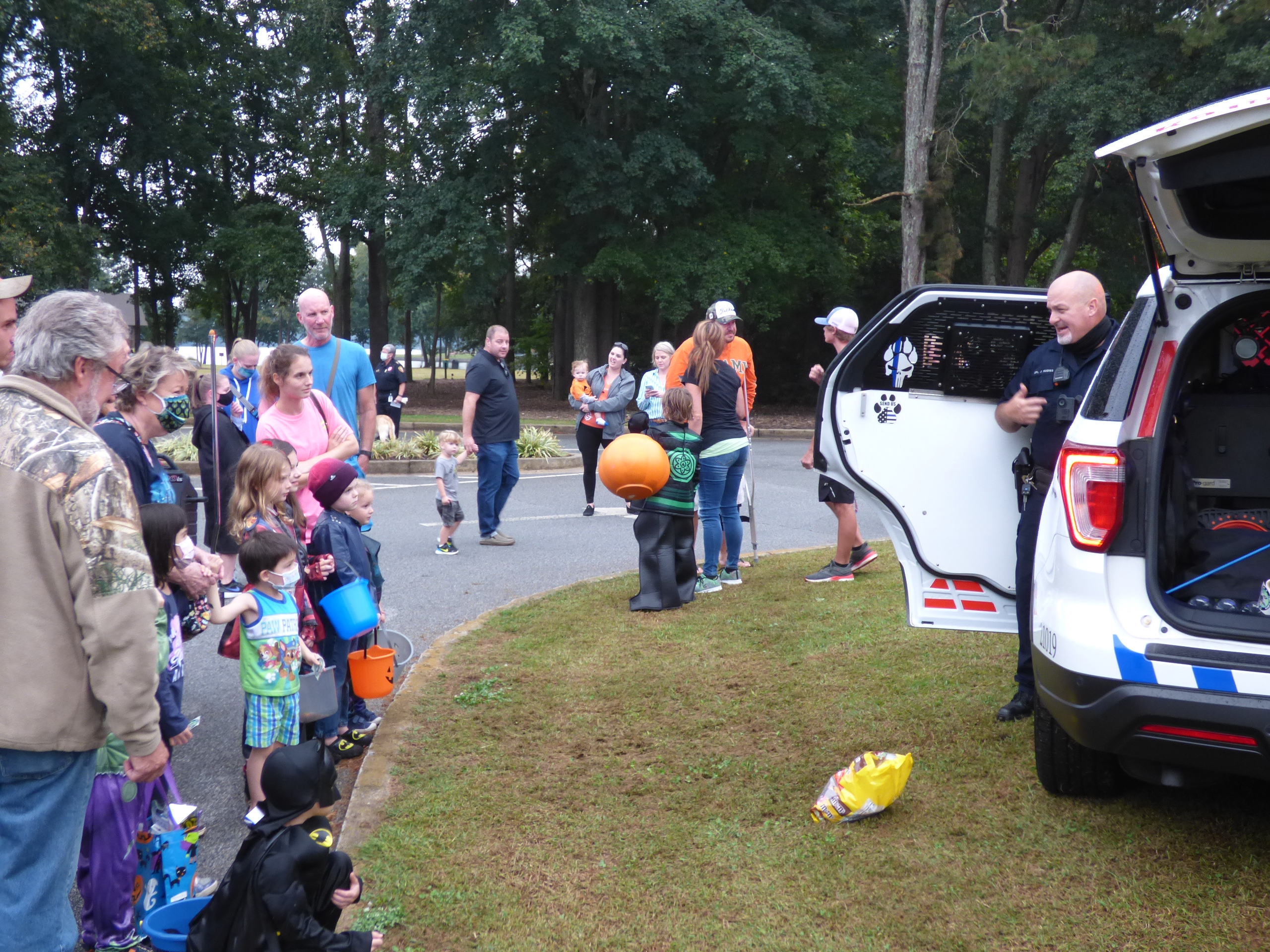 A Peachtree City K-9 officer introduced kids to his dog at the Oct. 9 "Faith and Blue" event at Drake Field, where everyone got a close-up look at law enforcement vehicles, along with Halloween goodies. Photo/Ben Nelms.
A little rain could not keep throngs of parents and their kids decked out in Halloween costumes from attending the "Faith and Blue" event held Oct. 9 at Drake Field in Peachtree City.
The event, a combination "trunk or treat" and "touch a truck," had kids receiving Halloween goodies from Peachtree City police and firefighters and getting a close-up look at all kinds of public safety vehicles.
The event also provided an opportunity for open dialogue between the community and officers.
Commenting on the purpose for the event, organizers said communities are stronger and safer when residents and law enforcement professionals can relate as ordinary people with shared values, hopes and dreams.
Safe Kids Fayette representatives were also present at the event with car seat and bike helmet information.