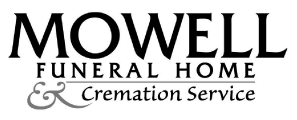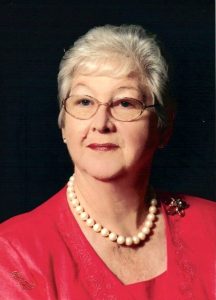 Mary Vanne Dunn Wacaser, age 85, of Fayetteville, GA passed away Friday, August 28, 2020.
Affectionally known to everyone as "Granny", she was born November 8, 1934, in Waycross, GA, the daughter of Owen Maxwell Dunn, Sr. and Daisy Sikes Dunn. She was a graduate of Peabody High School, in Milledgeville, Georgia, and attended Georgia State College for Women. She worked many years as a caseworker and auditor for the State of Georgia Department of Human Resources, retiring in 1998.
Vanne served diligently in various positions on the Homeowners Association of Garden Courtyard. She was a faithful member of New Hope Baptist Church in Fayetteville, GA. She treasured her pets, Sissy and Daisy, dearly. Her greatest accomplishment was her family that she loved sincerely, but more than anything, she loved the Lord.
Survivors include her son, Alan and LeAnn Wacaser of Grantville, GA; her daughter, Sandra and Danny Duckworth of Fayetteville, GA; one sister, Faye (Elmer) Greene of Issaquah, WA; seven grandchildren, Tyler Williams, Rachel (Ethan) Waters, Clancey (Brittany) Wacaser, Gus Wacaser, Tucker Wacaser, Owen Wacaser and Brant Wacaser; two great-grandchildren, Avery Waters and Reece Waters. She was preceded in death by her parents, one sister, Kaye Dunn Wagner, one brother, Owen Maxwell Dunn, Jr and her former husband, Jimmy Wacaser, Jr.
Visitation will be held at Mowell Funeral Home on Sunday, September 13, 2020, from 1:00 – 3:00 p.m. with a memorial service following at 3:00 p.m. in the chapel. Pastors Ray Waters and Ethan Waters will be officiating.
Due to the ongoing concerns regarding the Covid-19 pandemic, those attending are asked to maintain the recommended safe social distancing of six feet and/or wear protective masks in accordance with the State of Georgia guidelines.
Flowers will be accepted, but if you wish, donations may be made in Vanne's memory to American Lung Association at https://www.lung.org/ or Fayette County Humane Society at https://fayettehumane.org. Online visitors may sign the guest register at http://www.mowells.com/.