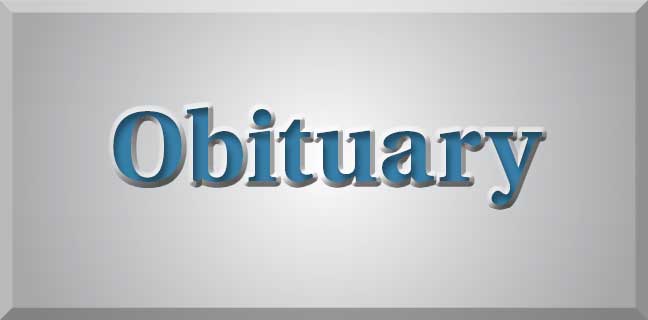 Julius R. Holt, Jr., age 84, passed away on Wednesday, August 26, 2020, at The Phoenix Center at Lake Joy. He was the son of the late Julius R. Holt, Sr. and Lucy Harding Holt. Born in Rome, Georgia, on November 25, 1935, he was preceded in death by his first wife, Jo Anne Holt, to whom he was married for 44 years.
Julius grew up in Savannah and later graduated from the University of Georgia. He was formerly employed as a sales representative at Serigraph where he traveled the South for this Wisconsin-based printing company.
He was a member of the choir at Carriage Lane Presbyterian Church in Peachtree City where he was also an elder. Julius was passionate about the mission of Gideons International, the organization which provides free bibles. In addition, Julius volunteered with the food pantry at Real Life Center. He was also a talented pianist who enjoyed entertaining people by tickling the ivories.
Those who are left to cherish Julius's memory are his wife of seven years, Margaret "Brownie" Jones of Peachtree City; children, Julie DeLuna (Russ) of Bonaire and Jennifer Waters (Sean) of Warner Robins; grandchildren, Taylor DeLuna, Benjamin DeLuna, Grant Waters, Clara Waters and Ella Waters; and sister, Lucy Polan of Warner Robins.
In lieu of flowers, the family requests that donations be made to Real Life Center, 975 Highway 74 North, Tyrone, GA 30290; The Gideons International, P.O. Box 140800, Nashville, TN 37214; or the Carriage Lane Benevolence Fund, 101 Carriage Lane, Peachtree City, GA 30269.
A memorial service will be held on Saturday, September 5, 2020 at 2:00 p.m. at Carriage Lane Presbyterian Church, 101 Carriage Lane, Peachtree City, GA with burial immediately following at Westminster Memorial Gardens, 2090 Hwy. 54 West, Peachtree City, GA. Dr. Doug Griffith and Dr. Tim Gwin will officiate the service.
Learn more about the measures McCullough Funeral Home is taking to ensure the health and safety of our guests at mcculloughfh.com. There you can also sign an Online Registry for the family. McCullough Funeral Home and Crematory has the privilege of being entrusted with these arrangements.