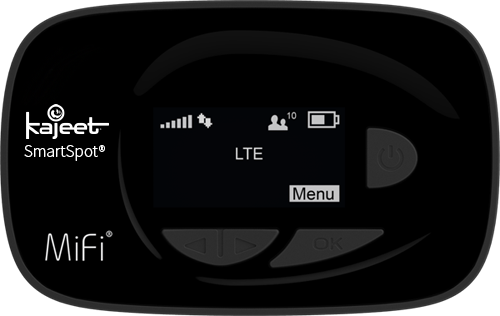 Fayette County schools are set to open Aug. 17. For those students learning from home who need, but do not have, sufficient broadband service, the school system is purchasing 300 wireless hotspot units.
Parent surveys indicated that approximately 77 percent wanted in-school classes. But what about the 23 percent who want virtual learning for their children, or the others that may not have sufficient broadband in the event that schools have to revert to distance learning if the pandemic worsens?
It was noted at a recent meeting of the Fayette County Board of Education that nearly all student homes have sufficient broadband coverage to access virtual learning.
To accommodate students in need of adequate broadband, school system spokesperson Melinda Berry-Dreisbach said the school system is purchasing 300 Kajeet hot spot devices for student homes.
The Kajeet "SmartSpot" is a filtered mobile hotspot device providing students with a safe, simple wireless connection to the internet," according to the company.
Information supplied by the company said the Kajeet SmartSpot is a portable, 4G LTE hotspot each student can take home to complete required assignments and homework. It supports the latest, most advanced security and it is compatible with all industry-standard Wi-Fi capable devices across all operating systems. The SmartSpot has a long battery life, providing up to 10 hours of use on a single charge. Each Kajeet SmartSpot comes fully kitted and activated, with a custom, padded carrying case; charger; and instruction manual.