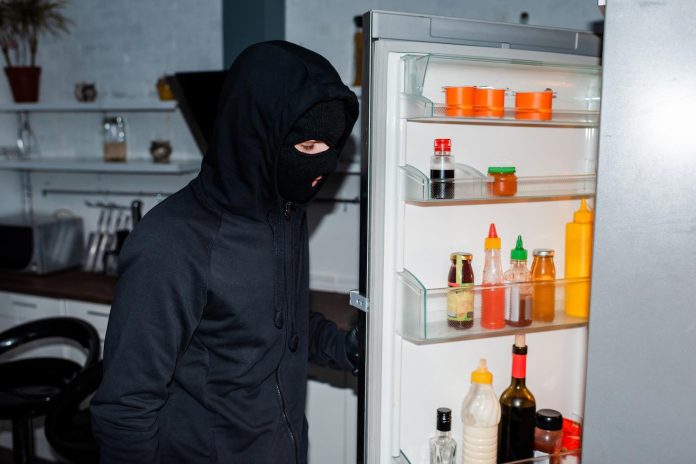 A different kind of burglary occurred in Peachtree City on July 20. It was one where the homeowner confronted someone going through the refrigerator in the middle of the night.
Officers on July 20 at approximately 3 a.m. were dispatched to a home on Cottonwood Circle off MacDuff Parkway in reference to a burglary, according to Peachtree city police reports.
Officers were told by the resident that the unknown offender was seen in the home earlier removing food items from the refrigerator when the suspect was confronted, reports said.
The suspect, who appeared to be of average height with a thin build, was last seen running from the home wearing a dark hooded sweat shirt, pants and shoes, according to police reports.
The area was canvassed by other units but not located, reports said.
In Fayetteville, an entering auto incident was reported on July 20 at a home on Linda Way, off South Jeff Davis Drive.
Officers at approximately 11 a.m. met with the complainant who stated that their unlocked vehicle was in the driveway between the dates of July 19-20, said Fayetteville Police Department spokesperson Ann Marie Burdett.
Burdett said the complainant reported that someone entered their vehicle and caused damage to the gear shifter. The complainant reported that nothing else appeared to be disturbed or missing.