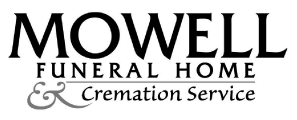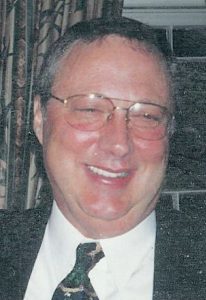 Edgar "Eddie" Collins Camarata, of Fayetteville, GA, went to be with his Lord on June 12, 2020, surrounded by his family, having fought a long battle with Lewy Body Dementia.
Eddie was born in Atlanta, GA, on November 30, 1942. He was predeceased by his bride of 45 years, Kay Baggett Camarata, and his parents, John and Louise Holcomb Camarata.
He is survived by his daughter, Ursula (Donald) Conklin of McDonough, GA, and his sons, John Camarata of New Orleans, LA, and Rush Camarata of Senoia, GA. He is also survived by five loving grandchildren, Michael (Courtney) Camarata, Jordan Camarata, Sarah Camarata, Kaylee Conklin, and Reese Camarata; two great granddaughters, Jolene and Raelynn Camarata; brother-in-law, Ray Baggett of Douglasville; and many nieces and nephews.
Eddie graduated from Murphy High School in Atlanta and attended the University of Georgia. He was involved in the family business, Camarata Produce Company, for many years and retired from Paccar Parts in 2004.
Eddie was a member of the Fayette County Jaycees and a founding member and officer of the Fayette County Civitans. He was a member of Woolsey Baptist Church. Eddie was very involved in Fayette youth athletics with his children (and grandchildren) beginning with sports at Jack Day Park and later at Kiwanis Field and Fayette County High School. He selflessly supported and coached many boys and girls in football, baseball, and girls softball.
An avid sportsman himself, if he was not at the ballfield, Eddie could be found with his family on the beach, at the lake, in the woods, or watching his beloved Georgia Bulldogs. He was truly the All-American Dad.
After caring for Kay through her long illness, Eddie developed Lewy Body Dementia, and with the progression of the disease, he ultimately moved into Azalea Estates for assistance in living. The family wishes to express their gratitude to the staff and caregivers for the consistent loving care he received in his home there.
The family will receive friends Monday, June 15, 2020, from 5:00 – 7:00 PM at the Chapel of Mowell Funeral Home in Fayetteville. Graveside services will be held at 11:00 AM on Tuesday, June 16, 2020, at Westminster Memorial Gardens in Peachtree City with the Rev. Chambers officiating. In lieu of flowers, the family suggests donations be made in Eddie's memory to Southern Grace Hospice, 80 Candler Rd, McDonough, GA, 30253 or online at https://www.southerngracehospice.com/donate.
Mowell Funeral Home & Cremation Service, www.mowells.com