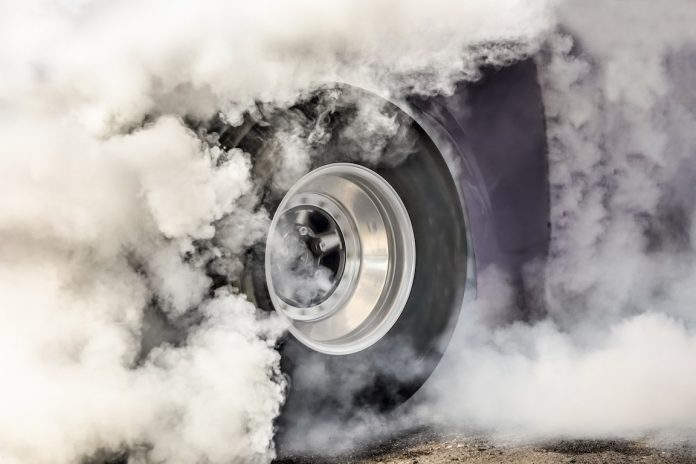 A man from Atlanta and one from Decatur were arrested in Fayetteville on May 24 on multiple charges, including laying drag in the area of North Glynn Street.
Trelis J. Porter, 24, of Atlanta, and Karl D. Harrison, 26, of Decatur, were charged with laying drag, DUI alcohol, marijuana possession, possession of drug-related objects and reckless driving, according to Fayetteville Police Department spokesperson Ann Marie Burdett.
Burdett said an officer on patrol in the area of North Jeff Davis Drive at approximately 10:40 p.m. on May 24 heard screeching tires and observed what appeared to be smoke emitting from vehicle tires.
The officer discovered two vehicles in the parking lot at 720 North Glynn Street with the engines running, Burdett said.
The officer made contact with Porter and Harrison at their vehicles. During that encounter, it was determined that the drivers were operating a motor vehicle under the influence of alcohol and were less safe to drive, said Burdett.
Burdett said the two men were arrested for driving under the influence of alcohol, reckless driving and laying drag.
During the arrest of the subjects, their vehicles were searched due to the odor of marijuana coming from the vehicles. The search resulted in the discovery of suspected marijuana and drug paraphernalia in both vehicles, said Burdett.
Burdett said the two men were reportedly in Fayetteville to attend a gathering of friends.
Porter and Harrison were transported to the Fayette County Jail.