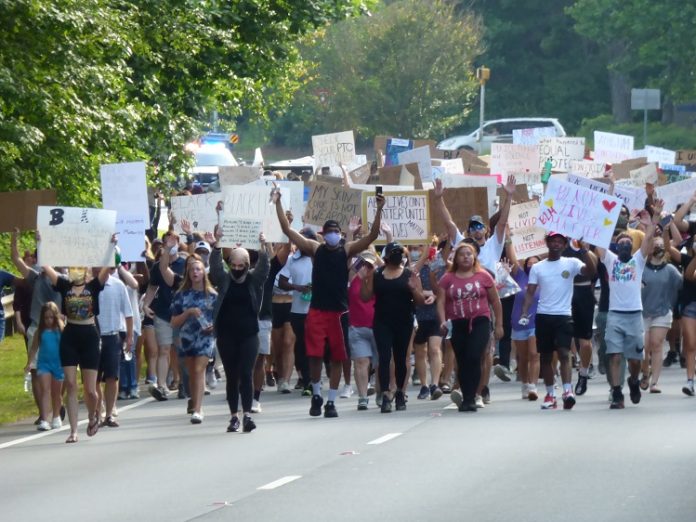 A quickly arranged protest on June 2 in Peachtree City for black lives lost in America at the hands of police began at The Avenue retail area, continued along Ga. Highway 54 and ended at City Hall Plaza. [All photos by Ben Nelms.]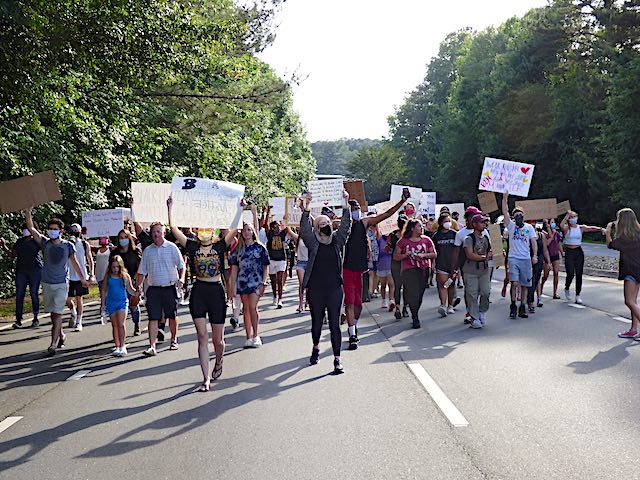 The crowd at The Avenue began arriving around 5 p.m., and shortly after 6 p.m. more than 300 had filled the lawn area. It was said to be, and it was, a peaceful protest of people speaking their mind and taking a stand for what they believed.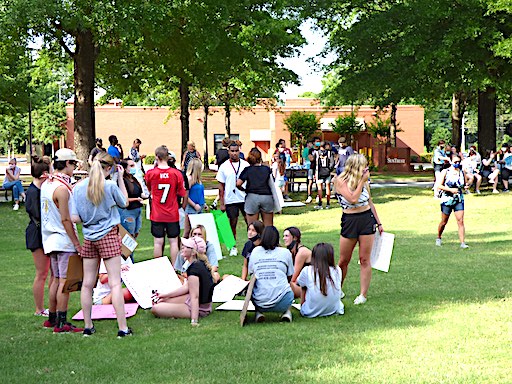 One of the protest participants, 21-year-old Kyle Ewers, a lifelong Peachtree city resident, said, "It's really easy to se these protests (around the country), but it's hard to see (in another way) because those protests are so remote. It's important to bring it to life here. Otherwise, we sit back and ignore it."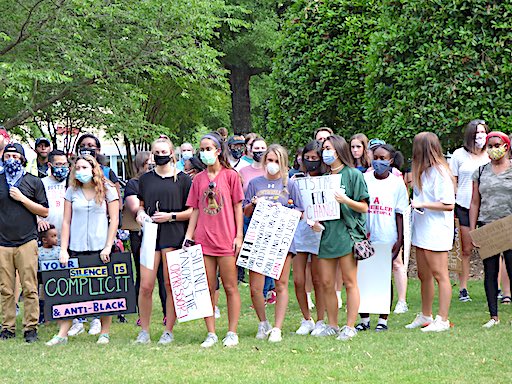 The protest was for the black lives lost, and was said to be especially relevant for Breonna Taylor, who was killed by officers in her Louisville, Kentucky home on March 13 during a no-knock drug warrant search where no drugs were found; and for George Floyd who died in Minneapolis on May 25 after Officer Derek Chauvin kept his knee pressed on Floyd's neck for nearly nine minutes on the street during an arrest, according to news reports.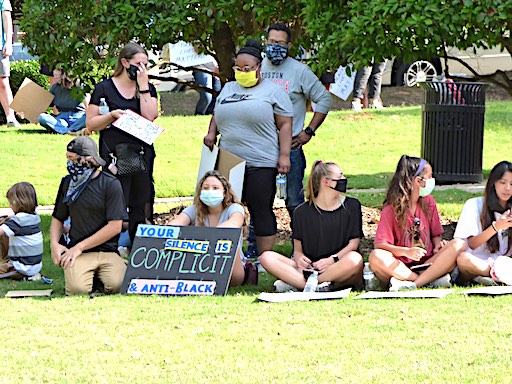 "Justice for all the lives taken is part of a system that allows police to murder without repercussions. We want to recognize what's going on in this country and hold police officers accountable," Ewers said.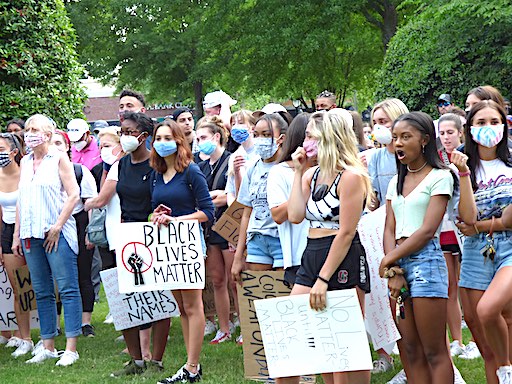 Letting the protesters know that the march to City Hall was about to begin, Ewers added that, "We want to keep Peachtree City beautiful. This is peaceful. We don't want to destroy."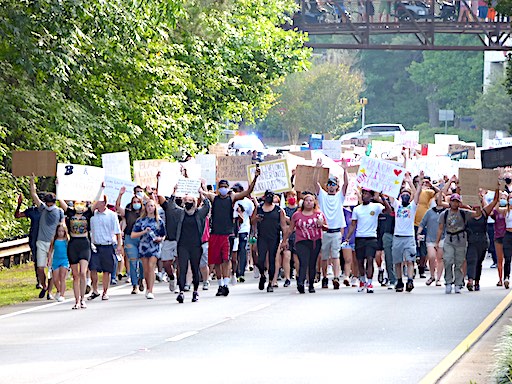 Ewers also announced that Peachtree City Police Chief Janet Moon would march with protesters to City Hall. His words were followed by immediate applause.
The march to City Hall followed the brief statements, with officers closing off Hwy. 54 eastbound for the protesters as they marched to City Hall. Along the way they chanted slogans such as "Hands up, don't shoot," No justice, no peace" and "I can't breathe."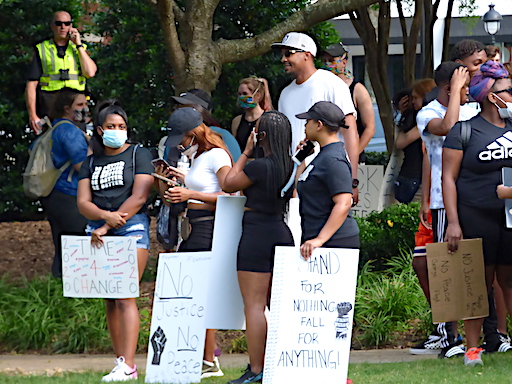 Marching in solidarity, the large group picked up a number of others along the way who left their vehicles in parking lots and joined in. Arriving at City Hall Plaza, the crowd had swelled to around 400.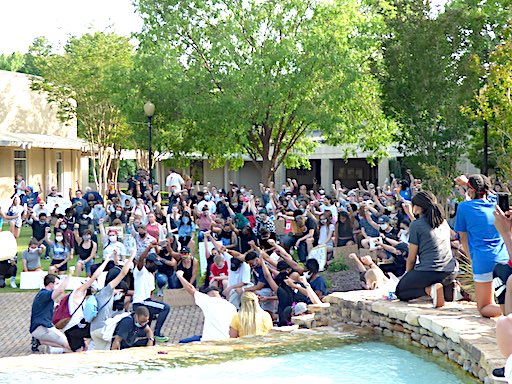 The protest continued at the plaza, beginning with a long moment of silence with arms raised.
One of the first speakers near the fountain was 20-year-old lifelong Peachtree City resident Emilio Delamora. A friend of Ewers, Delamora said they and several friends "decided this should happen."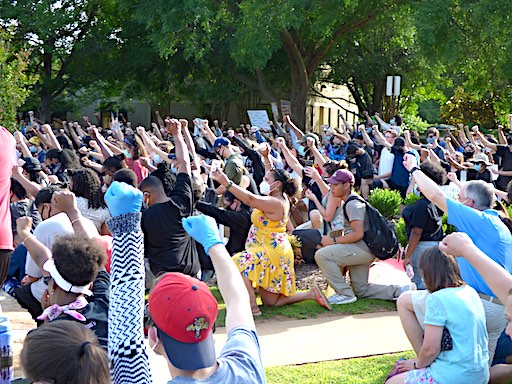 "The change starts at home, to show your family the truth of the world we live in," Delamora said to the receptive crowd and adding other comments that echoed the words of Ewers at The Avenue.
There were numerous other speakers that evening, having their say on the issues that brought the large group to the protest. In their words, the depth of their passion was clearly evident.
By 8 p.m., all the protesters had returned to their vehicles at The Avenue.