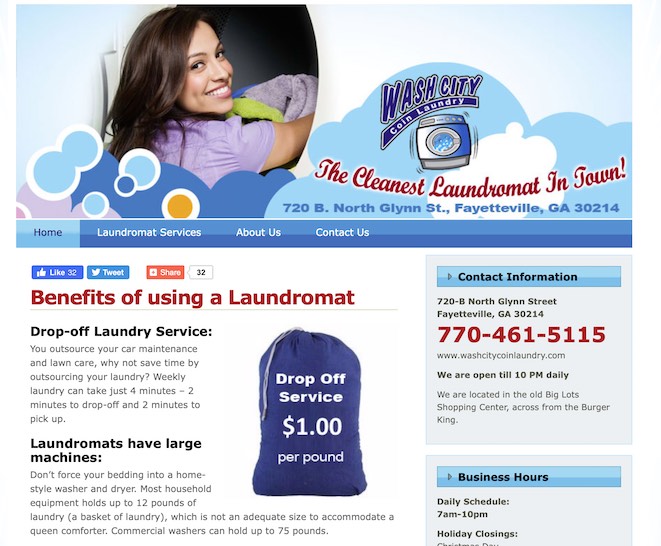 OPEN FOR BUSINESS!
Name of Your Business or Organization
Wash City Coin Laundry
Describe your business, service, or product.
Laundromat
What is the most important thing you want people to know about you, your company or organization?
We are an essential business. And have been open the entire time of the pandemic. We sanitize all equipment and tables many times per day.
Are you open or available for business?
Yes, 7:00 a.m. to 10:00 p.m., 7 days a week.
What COVID-19 mitigation strategies are you employing?
Social distancing, gloves and masks, sanitizing entire laundromat.
What are a few things you can do to solve problems and improve the lives of your customers?
We are offering half price washing on all of our washers from Monday to Friday 7:00 a.m. until 5:00 p.m. until May 15.
What sets you apart from your competitors? What's your unique offering?
Half price washers Monday thru Friday and free drying on Tuesday night and Thursday night.
What do you love most about what you do?
We offer low cost laundromat services and have serviced Fayette and surrounding counties for many, many years. Please use our service. Friendly employees and fully attended to help our customers.
Address
720 Glynn St. N, Fayetteville, Ga.
Washcitycoinlaundry.com
Phone 770-461-5115
— Richard Campbell