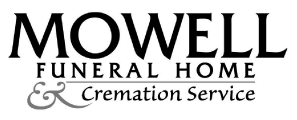 Delia Yosue, 81, of Peachtree City passed away May 4, 2020. Delia was born on July 31, 1938 in Bronx, NY to the late John and Delia Labruzzo.
She was preceded in death by her parents. She is survived by her husband, Augustine "Gus" Yosue; daughter, Debra (Gary) Mercer; son, Darryl Yosue (Chris Dimacale); grandchildren, Alexa (Eric) Chapman and Cole Mercer; and sister, Carol Sheill.
A graveside service will be held on Friday, May 8, 2020 at 11:00 at Westminster Memorial Gardens, Peachtree City.
Due to recent events and government guidelines, our maximum capacity is 10 people for a single event. Please consider sending condolences via email, mail, or a phone call to the family. You can visit our website at www.mowells.com for more information, as well as send online web condolences.
Mowell Funeral Home & Cremation Service, Peachtree City – www.mowells.com