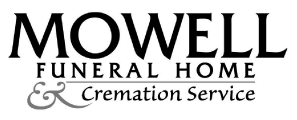 Nina Faye Lively, 85, of Peachtree City, GA, went peacefully to be with her Savior and Lord on May 1, 2020, after a courageous 17-year battle with breast cancer. She was a loving wife, mother, grandmother, sister, and aunt who will be greatly missed by her family and all who knew her.
Faye was born on February 11, 1935, to the late Ted and Mary Black of Atlanta, and was the oldest of four children.
After graduating from Russell High School in Atlanta, she continued to work at Aetna until she married and started raising a family.
Throughout her later career as an administrative assistant, Faye enjoyed working at a variety of businesses including orthopedics, Dobbs-Paschal Midfield Corp, and the EPA in Atlanta until she retired at the age of 78.
Besides a deep love for her family, Faye had a passion for home decorating, sewing, caring for her dog, Webster, and growing beautiful flowers and plants.
Besides her parents, Faye was preceded in death by her oldest grandson, Steven Smith of Douglasville; her youngest sister, Kathy Speaks of Nashville; and her oldest niece, Janet Black of Atlanta.
Faye is survived by her husband of almost 32 years, Howard Lively; daughter Connie Wyatt (Dennis) of Douglasville; son Perry Clark (Tammy) of Douglasville; daughter Fran Plunkett (Steve) of Fayetteville; granddaughters – Katie Hatalla (Joey) of Villa Rica, Emily Drewski (David) of Hiram, GA; grandsons – Thomas Plunkett of Fayetteville, and Sean Plunkett (Carly) of Fayetteville; sister Sandra Heaton (Stephen) of Jacksonville, FL, and brother Hugh Black (Linda) of Valdosta; in addition to nieces, a great-niece, and great-nephews.
Faye's courage and perseverance throughout many years of adversity was a constant inspiration to all who knew her throughout her life and cancer journey. She drew strength from her quiet faith in God's love and care for her, claiming Philippians 4:13, "I can do all things through Christ who strengthens me."
A private family graveside service will be held Wednesday, May 6, 2020 at 11:00 AM at Sunrise Memorial Gardens in Douglasville. The family will have a limited visitation on Tuesday, May 5, 2020 from 3:00 – 5:00 PM at Mowell Funeral Home, Peachtree City.
Expressions of sympathy may be made in the form of donations to Southwest Christian Care – www.swchristiancare.org