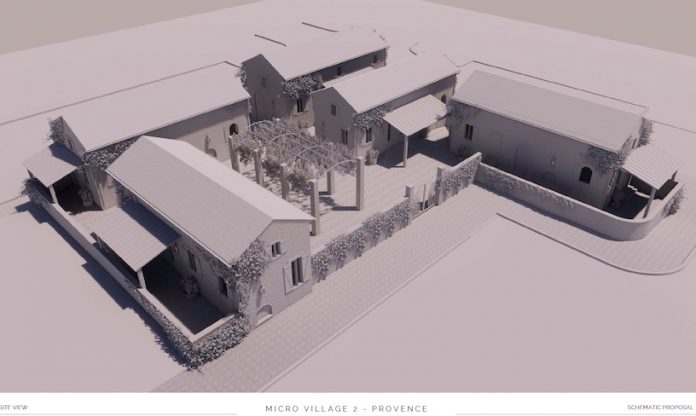 Pinewood Forest on April 20 announced plans to construct a second series of micro homes in the 235-acre mixed-use community on Veterans Parkway in Fayetteville.
Five new Provençal-style micro homes are to be built in the heart of the community, with the homes approximately 535 sq. ft. in size and priced around $250,000, according to Pinewood Forest.
The homes are being designed by Jefferson Browne Gresham Architects.
Two different floor plans will be available, each offering a private master bedroom, full-sized bathroom, loft, elevated ceilings, secluded patio and smart home technology. The homes will share a private courtyard in a gated village.
Brett Baker, director of residential construction at Pinewood Forest, will oversee the build.
"By constructing the homes in a village layout, we are able to promote a sense of community between the residents," said Baker.
In addition to the new homes, four models in the first micro village are available for sale, Pinewood Forest said.
The designs range from 408 to 542 square feet and are priced from $199,900 to $223,900. Each home features elevated ceilings, smart-home technology, geothermal energy, high-efficiency windows and doors and custom finishes throughout. All include private courtyard and patio space, use of the shared courtyard and community burrow and direct access to the Woodland Trail. Furnishings are also available to purchase.
"Our micro homes are a beautiful example of tiny living. The craftsmanship of these houses proves that minimalism doesn't have to preclude quality," said Pinewood Forest President Rob Parker.