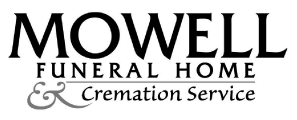 Kenneth Ray Holley, Sr. age 85, passed away on April 23, 2020. Services will be held at a later date. 
Mr. Holley was a resident of Peachtree City and was a graduate of Messick High School in Memphis, Tennessee. He moved his family from Memphis to Atlanta in 1966. He was a sales representative for Sprague Meter Company and retired in 1994. He was the owner of The Upper Deck Batting Range in Riverdale, Georgia. Mr. Holley was a lifelong Braves fan and devoted husband, father. and grandfather.
His surviving family members are his loving wife of 64 years, Alice; daughter, Cynthia; sons, Kenneth, Jr., Keith and Kevin; and grandchildren, Lana, Ryan, Lauren, Mitch and Allison. He was a treasured older "bubba" to Nancy Horton, Mary Dubbs, Sunny Welch, Jim Holley, Suzie Peterson and Shelia Alsup, as well as many nieces, nephews and friends. 
Expressions of sympathy may be made in the form of donations to Southland Nursing Home and Rehabilitation Center.
Mowell Funeral Home & Cremation Service, Peachtree City — www.mowells.com