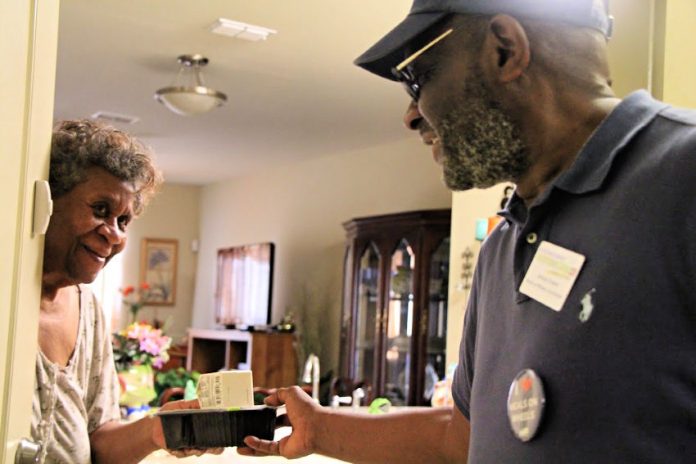 Fayette Senior Services, Inc. (FSS), a 501 (c)(3) nonprofit organization, has announced their participation in Giving Tuesday Now on Tuesday, May 5th. To drive support of nonprofits around the world, Giving Tuesday, usually celebrated in December, is launching a new global day of giving to provide funding for nonprofits directly impacted by the Covid-19 pandemic. Go Fund Me has reached out to nonprofits encouraging them to take advantage of their matching grant program.
"Nonprofits everywhere are facing unprecedented challenges as donations slow under the weight of the Covid-19 pandemic," Go Fund Me shared. "The livelihoods of these nonprofits and the future of their causes are in jeopardy. Yet, with the world's most vulnerable population at the greatest risk of being hurt by health and economic uncertainties, the work of our nonprofit community is more important than ever."
FSS will be developing an online fundraiser through GoFundMe who is matching donations up to $1,000 for nonprofits participating in this global day of giving. Through May 10, any donations made through FSS' Giving Tuesday Now: Go Fund Me Charity Match Program page will be matched by this fundraising site in an effort to give back to FSS.
"The impact we've felt has been significant, but the impact our members, our clients, our volunteers, and our senior community have felt is even greater. We are doing all we can to deliver valuable services during this tragic time to help those in need, but we need our community's help to do so," expressed Morgan Lanier, FSS Program Development Coordinator.
To make a donation and help support Fayette Senior Services, please visit their Go Fund Me page: https://charity.gofundme.com/o/en/campaign/fayette-senior-services-giving-tuesday-now. In order to take advantage of this generous matching grant, donations must be made through this link above.
Any donation made, small or large, goes a long way in supporting FSS' cause as they strive to deliver essential services to seniors in Fayette County. Although the Covid-19 pandemic has shut their doors to activities for the time being, FSS has risen to the challenge of continuing to provide crucial services such as delivering Meals On Wheels, non-emergency medical transportation (specifically Dialysis treatments), doctor's appointments that cannot otherwise be rescheduled, and necessary pharmacy pickups. FSS has continued to be a valuable resource for seniors during this time, providing resources and referrals for those in need, offering virtual visits with volunteers and seniors over the phone, partnering with organizations in the community to provide virtual presentations on a variety of subjects as well as at-home workouts, among other things. No matter the challenge, FSS is always ready to take it head on. It's our turn to now help them out in this time of need! To connect with FSS and provide assistance in other ways during this time, please reach out Morgan Lanier at mlanier@fayss.org or 770-769-8430.
About Fayette Senior Services
For over four decades, FSS has been making a meaningful difference in the social, emotional, and physical well-being of adults age 50 and better in our community. FSS provides a variety of essential services to the community, including Meals on Wheels, Transportation, Care Management, In-Home Personal Care, Home Repair, and Ani-Meals. FSS' Life Enrichment center offers a range of social, leisure, travel and fitness activities in both Fayetteville and Peachtree City and also hosts the award-winning Ultimate Café. For more information about Fayette Senior Services, visit www.fayss.org or call 770-461-0813.