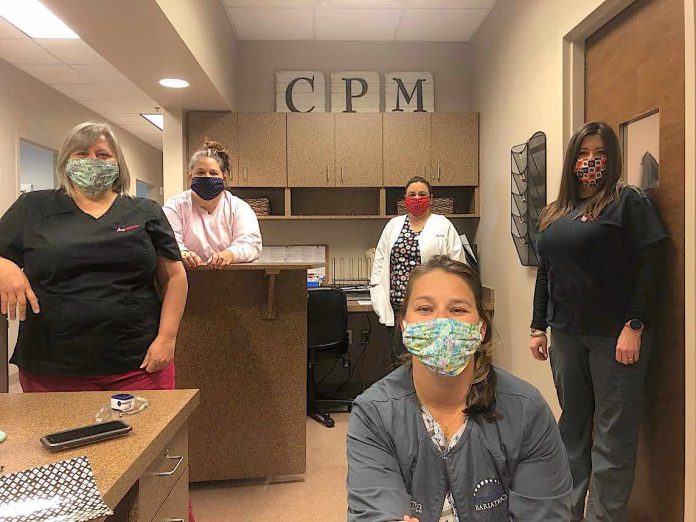 Christina Allen had a belief that she should pay it forward. That belief resulted in sewing more than 300 masks being used today by people working in healthcare, public safety and other areas during the COVID-19 pandemic. She is hoping that others will join her effort.
A south Fayette County resident, Allen works as a healthcare manager serving Fayette and Coweta counties.
Allen first made a number of 3-layer masks, which comply with infectious disease requirements, for staff in her office to help reduce the risk of exposure during the COVID-19 pandemic. Her children joined in the work, with Allen describing the effort as an impromptu assembly line.
The masks are washable and reusable and can be worn over another mask, Allen said.
For those who are essential workers needing additional protection, Allen said, "My heart goes out to the workers putting their lives at risk. If I can help somebody helping others, it's worth it. The people helping us need to be helped first."
Allen is not one to seek publicity for what she is doing. But one of her coworkers made her efforts known.
"Christina puts her heart and soul into making these masks, as well as following the CDC and infectious disease guidelines. I know to some people, they may just see a mask, but being on the other side it gives me a piece of mind," said Kaitlyn Martin. "She took the time to make (Martin's fiancé and his public safety crew) masks without even being asked. She has helped everyone from nurses and doctors to the ones who are preparing school lunches for the local students."
An example of Allen's work was posted on social media, "And it spiraled from there," said Allen of the requests for more masks.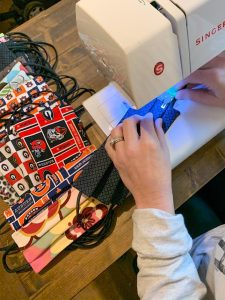 With plenty of fabric on hand, Allen set out to make more masks. To date, she has sown more than 300 masks now being worn staff such as nurses, pharmacy techs, firefighters, nutrition staff and a variety of those in healthcare. With Allen covering all costs, there is no charge for the masks.
Though she began making the masks a few weeks ago in her spare time that she fits in between her regular job and being a mom, Allen said the demand is ongoing and the materials needed are starting to get scarce.
With the wealth of information available on social media, and with groups addressing the need and making masks, Allen said she hopes others will join hands, and be prompted to take up the cause.
"For me, it's about paying it forward, especially in a time of need," Allen explained.