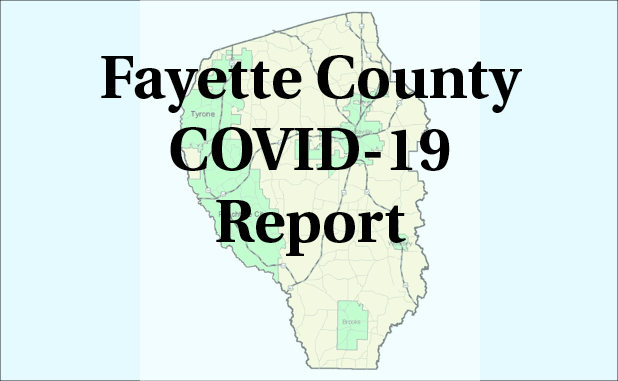 Georgia coronavirus case reports increase by 33% in 1 day, now up to 1,026 with 32 deaths — 
Fayette County now reports 12 confirmed Covid-19 patients as the number of laboratory tests also increases. Coweta cases rose to 10, according to the Georgia Department of Public Health.
Fayette still has recorded only one death from the illness, a male, 83, with underlying medical conditions on March 19. Statewide, Covid-19 deaths are now 32, a fatality rate of 3.12% of the total number reported. Stated another way, of every 100 reported cases, slightly over 3 patients die of the illness.
The respiratory disease caused by the virus that first appeared in Wuhan, China late last year now has spread across Georgia, with the heaviest concentration of confirmed cases in the metro Atlanta area and one southwestern Georgia county, Dougherty (Albany).
Fulton leads all 159 counties with 184 cases, followed by DeKalb with 94 and Dougherty with 90.
The following counties adjacent to Fayette besides Fulton are: Clayton with 21, Henry with 13, Coweta with 10, and Spalding with 5.
The infection rate by sex is 50% female, 48% male and 2% unknown,
The age group of 18 to 59 is reported to account for 56% of all confirmed cases, while the age group over 60 reports 36% of cases. A group of unreported ages accounts for 7%, while the age 17 and under group has only 1% of all cases.
Commercial labs now have handled 4,106 tests for the Covid-19 virus and report 837 cases of positive findings, a 20% positive rate.
State labs report 1,378 tests with 189 positive findings, a 13% positive rate. This article is based on the DPH Covid-19 Daily Staus Report.