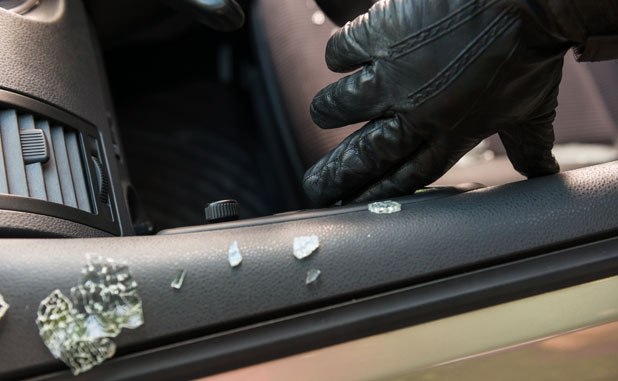 It is one thing to become the victim of an entering auto incident. It's quite another to have your vehicle entered while you are in it. That is what happened to an employee of a local gym on March 17.
Peachtree City Police Department spokesman Chris Hyatt said the woman, an employee of a gym on Lexington Circle, got off work at approximately 7 p.m. and got into the back seat her vehicle in order to change clothes.
The woman told officers a black SUV pulled up and a black male exited the passenger side of the SUV, walked to her vehicle, broke the window on the driver's side and grabbed her purse, Hyatt said, adding that the woman's tinted windows likely prevented the man from knowing someone was in the vehicle.
Hyatt said the woman quickly exited her vehicle to confront the man, and grabbed at the SUV as it fled the area. Hyatt added that the SUV had no license plate.
A second entering auto was found at the same location while officers were taking the report from the first victim. The driver's side window of that vehicle was smashed and a wallet and phone were stolen.
In another Peachtree City incident, a citizen whose family was at Blue Smoke Park on March 18 reported that the small bird house library (sometimes called a tiny library) had been knocked off its stand and was laying on the ground. An unknown person had placed the books under a covered eating area, police reports said.
In unincorporated Fayette County, a motorist on March 16 driving along Longview Road near Ga. Highway 314 lost control of the vehicle, resulting in the car leaving the roadway and entering the pond just off the road, said Sheriff Barry Babb.
Babb said the driver got out of the vehicle and was not injured. A wrecker was later called to tow the vehicle out.
In another incident, a burglary at a resident on Joana Drive off New Hope Road was reported on March 17.
The victim told deputies that someone between noon and 8:30 p.m. gained access to the garage through a dog door and subsequently entered the house, Babb said.
The resident reported that three watches, two rings and change were stolen from the master bedroom, and that an iPhone was stolen from the living room, said Babb.