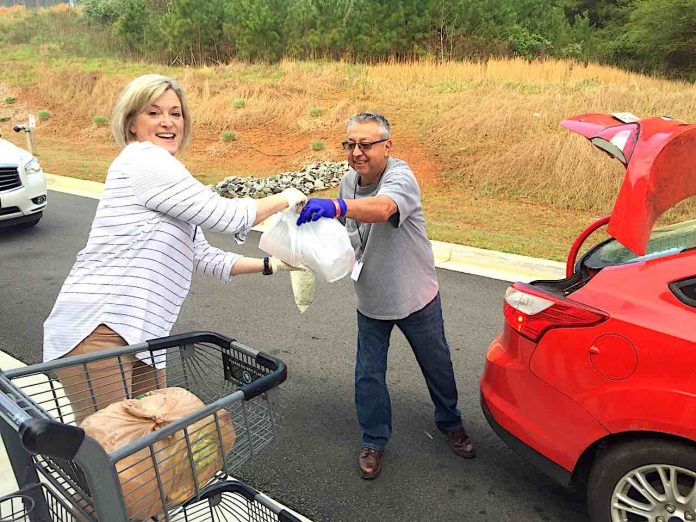 The Real Life Center is in the business of bringing hope to families who are going through financial difficulties.
Now more than ever, they are rolling up their sleeves to serve our community during this challenging time of financial uncertainty and sparse resources. They have kept their food program open and modified it for the safety of everyone to function as a drive-thru system.
Volunteers are coming daily to serve families in need by pre-bagging the food and putting it in the trunks.
"There is a lot of uncertainty and people need to know they are not alone and that someone cares. By providing food, we have the ability to let them know there is still a safe place and God hasn't forgot them," said Cathy Berggren, Executive Director of the Real Life Center.
The Real Life Center is taking food donations from the community. Visit www.reallifecenter.org for a list of requested items.
If your business or restaurant is closing temporarily and you have food or toilet paper you can donate, please consider calling the Real Life Center at 770-631-9334 to schedule a pick up. — Article by Lina Martin, Marketing Coordinator, Real Life Center