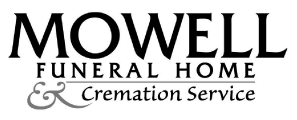 Clara Lene Strickland, 85, of Fayetteville went to be with her Lord on March 4, 2020.
She was born on September 25, 1934, in Danielsville, Georgia, to the late Willie and Susie Long.
Clara was an active member of Harp's Crossing Baptist Church. She enjoyed singing in the choir, playing the piano, and going to southern gospel music concerts. She adored her grandsons and loved spending the holidays with her family. Clara is known for wonderful pound cakes, and she enjoyed giving her proceeds of her garden to friends and family.
Clara is preceded in death by her parents; and her husband, Weyman Strickland; two brothers; and one sister. She is survived by her daughter, Vickie D. Seitman; son, Michael Strickland (Diane); grandchildren, Derek Seitman, Daniel Seitman (Michelle), and Dr. Phillip Strickland; great-grandchildren, Hannah, Benjamin, and Abigail Seitman; and her beloved black poodle, Mimi.
Celebration of Life Services will be held at 2:00 PM on Saturday, March 7, 2020, at the Chapel of Mowell Funeral Home, Fayetteville with Pastor Dennis Watson officiating. Burial will follow at Camp Memorial Park, Fayetteville. The family will receive friends from 1:00 – 2:00 PM prior to the service at the funeral home. In lieu of flowers the family request donations be made to Gideon International, https://www.gideons.org/
Mowell Funeral Home & Cremation Service, Fayetteville, 770.461.7641 – www.mowells.com