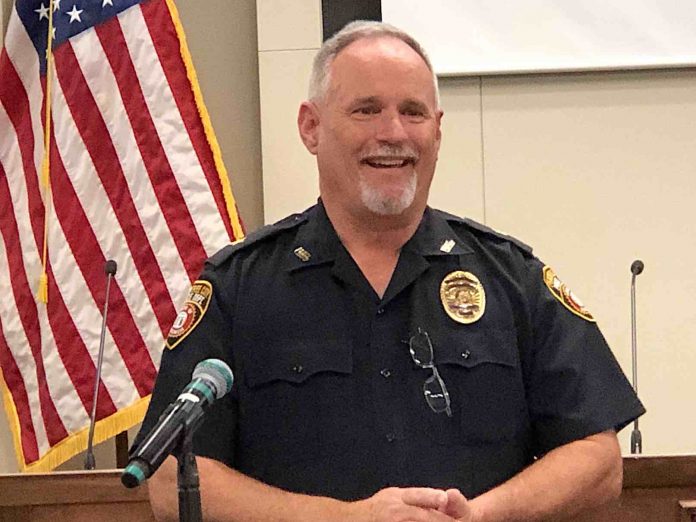 Friday inside a church gathering room filled with friends, family, fellow officers and well-wishers, after more than three decades in a law enforcement uniform, Peachtree City Assistant Police Chief Stan Pye took his last official radio call and signed off into retirement.
The previous night in front of the Peachtree City Council, Pye received a Certificate of Honor and Meritorious Service from a local veterans organization.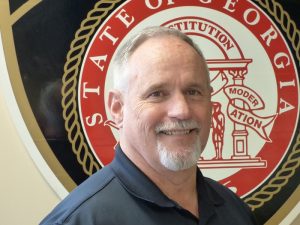 On both occasions, Pye expressed his gratitude for being allowed to serve the citizens of Peachtree City for more than a quarter-century.
Pye was promoted to sergeant in 1995, to lieutenant in 1996, and to captain in 1997. During those years Pye was responsible for the management, oversight, planning, organization, budget, personnel development, training, performance evaluations and disciplinary actions within the organization.
Pye founded a toy donation program that has raised food and toys for over 100 needy children during the holidays.
[Story continues below]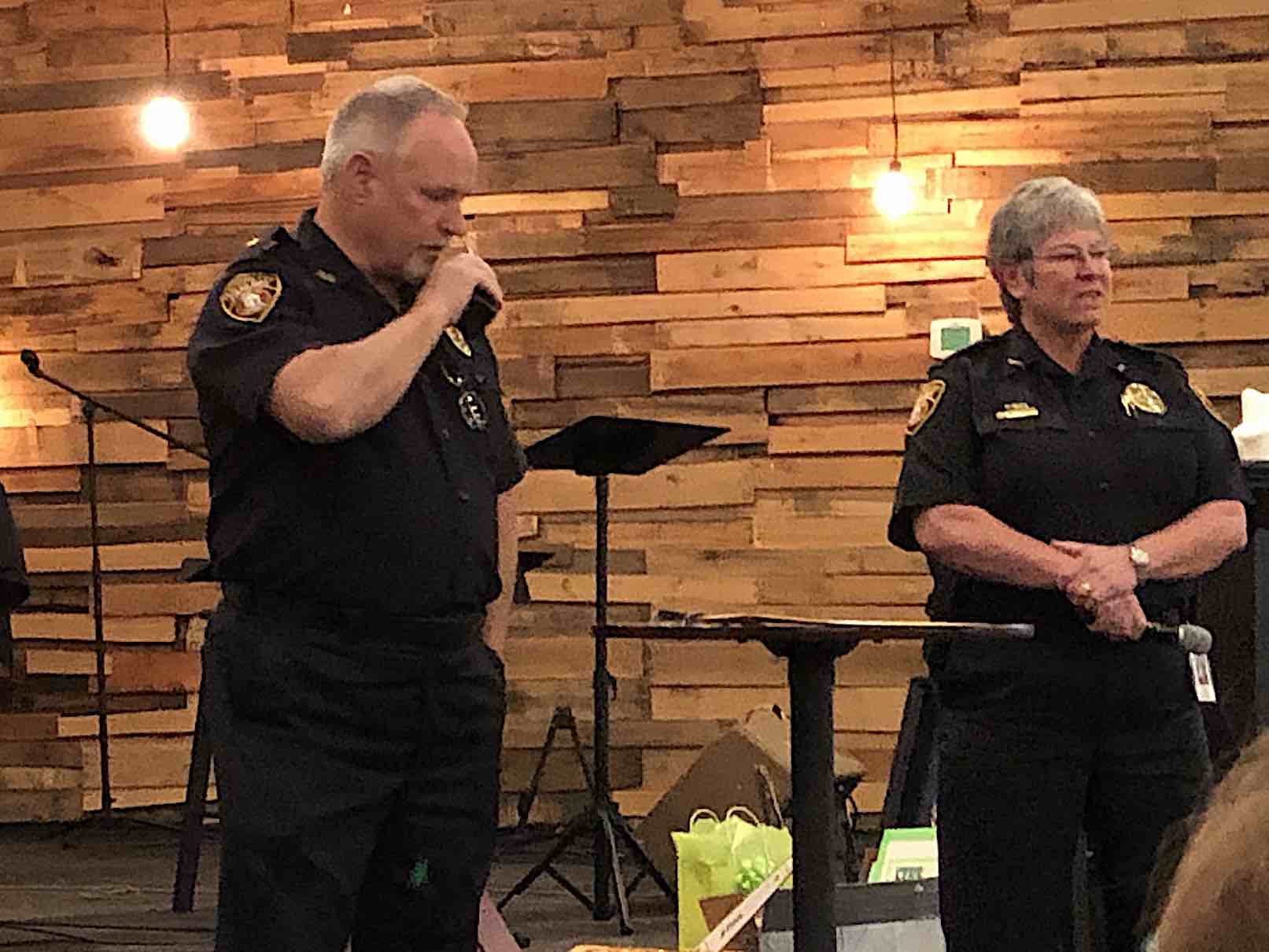 In other roles, Pye initiated and implemented the Citizen Police Academy (CPA), Junior Police Academy (JPA), Community Emergency Response Team (CERT) adult and teen CERT programs, engaging thousands of citizens and developing strong community partnerships, as emphasized by Chief Janet Moon.
After she became chief four years ago, "Stan told me he wanted to be the best number two she had ever had," Moon said Friday. "He also was the first number two I'd ever had, since I'd never been chief before."
In a January story in The Citizen, Pye looked back over the last few decades. "I've been very fortunate. I've had a good career," Pye said, reflecting on his career in law enforcement that began in LaGrange in 1985, five years before joining the department in Peachtree City. "My goal was to leave as sergeant. Today, there are no other boxes to check, and the succession planning is done. I tried to leave the department in a better place than when I got here."
His next role, Pye explained Friday, was "to be the best Paw-Paw I can be." He thanked his children for sticking with him even when he was working three jobs in the early years, "just to keep from going on food stamps."
"There were so many times I couldn't be there for you all, but I want to make up for that now." He looked at his wife at the front table and said, "Honey, I'm coming home tonight."
The last present he received came from Chief Moon. Pye opened the manila envelope and then had to sit down on the stage steps. He called his son Zach up and read from the enclosed official paper. It was an offer of employment to become a Peachtree City police officer, just like his daddy. The two hugged for a long time.
After being officer, sergeant, lieutenant, captain and assistant chief, today, as he told the retirement party well-wishers, "I just want to be known as 'Stan.'"
He's earned that right.
_______________________________________________
_______________________________________________