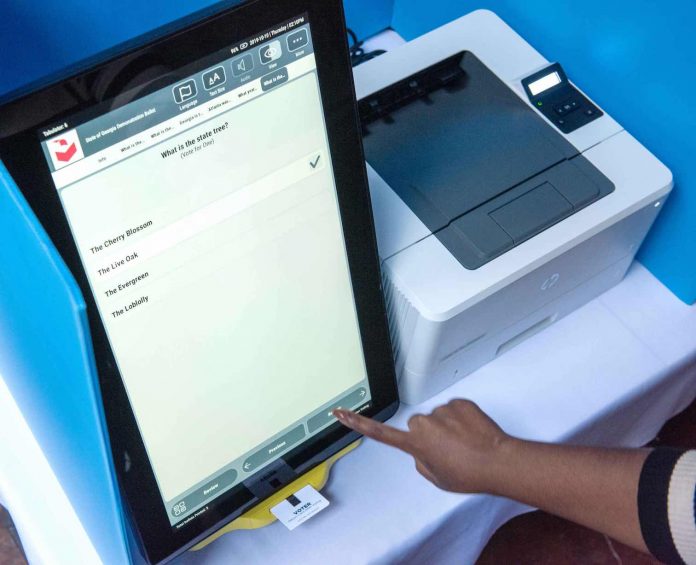 Fayette County voters, like those throughout Georgia, will cast their next ballots on the state's new Dominion voting machines.
The first step of the voting process will be to provide the poll worker with a photo ID which will be inserted into the poll pad computer, followed by the voter reviewing the information and signing to approve the information.
From there, the ID will be returned and a voter card given to the voter.
At the voting machine, the voting card will be inserted and the ballot will be cast using the touchscreen. Once completed, the voter will print a hard copy of the ballot and review it.
Once reviewed and the voting card removed, the voter will take the ballot to a scanner where ballot hard copy will be inserted and the ballot will be cast.
To view the video instructions for the new voting machines visit the Fayette County Elections page at https://fayettecountyga.gov/elections/index.htm
Community meetings to display and discuss the new Dominion voting machines will be held Feb. 20 from 6-8 p.m. at North Fayette Elementary School located at 609 Kenwood Road and on March 14 from 9-10:30 a.m. by the Fayette County Democratic Party at the IHOP, located at 705 North Jeff Davis Drive in Fayetteville.