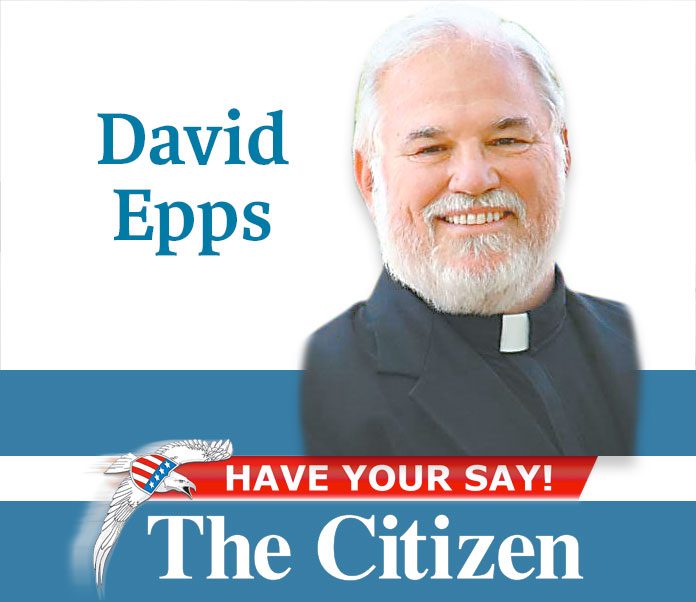 A couple of weeks ago, I read that a local private high school, Trinity Christian, played Elite Scholars Academy in basketball. I was intrigued by the name of Trinity's opponent.
I had never heard of Elite Scholars Academy and, frankly, the name sounded a bit pompous and, as we say in Tennessee, "high-falutin'." With all the talk of the "elite" in this country, the name just grated on my nerves. So, rather than allow uninformed opinion to rule, I did a bit of research.
It seems that Elite Academy is what its name implies. It is a special magnet school in Clayton County that has very high standards and a challenging curriculum. The standards are such that I probably would never been admitted back in my high school days. I was more a candidate for M-AHS: "Mediocre-Apathetic High School." Which got me thinking about names for schools.
My high school, in Kingsport, Tenn., opened in 1918, was first named Central High School and was later changed, in 1926, to Dobyns-Bennett High School to honor the city's first mayor, J. W. Dobyns, and the first chairman of the Board of Education, W.M. Bennett. However, for decades, including when I was there, the school song referred to "Kingsport High School."
My oldest son graduated from McIntosh High School, named for William McIntosh (1775-1825), a prominent chief in the Creek Nation. My other two sons finished at East Coweta High School which is located in the eastern portion of Coweta County, Ga. Nearby Fayette County High School is named for, well, Fayette County.
The high school in Johnson City, Tenn., is named Science Hill High School, which I always thought was a cool name. It sounded "sciencey" and a bit "elite." In northeast Tennessee, there is the divided city of Bristol.
Bristol was formed as one town but was located on the state line of Virginia and Tennessee. State Street divides the town, which is now actually two separate entities: Bristol, Tennessee and Bristol, Virginia. Appropriately, the two high schools, and fierce rivals, are Tennessee High and Virginia High.
I've often wondered why schools get named the names they have. Some are no-brainers. There's Oak Ridge High (Oak Ridge, Tenn.), Newnan High (Newnan, Ga.), and Griffin High, (Griffin, Ga.). Unimaginative, but practical.
There are others that take a bit of figuring out for newcomers. There's Sandy Creek High, located near a creek named, (guess what?) Sandy Creek. And there's a Starr's Mill High School located near a local landmark, Starr's Mill.
Back in Tennessee, there's a Soddy Daisy High School which sounds like a wet, dirty flower. But, no, two towns, Soddy, Tenn., and Daisy, Tenn., once had their own high schools, which were eventually merged to form the present institution. The towns also merged to form the town of Soddy-Daisy. Then there's Weed High in Weed, Calif. I can only imagine the jokes about that name.
There are 103 schools named after John F. Kennedy and 16 named after Barack Obama. There are two schools that bear Richard Nixon's name and, of course there are a plethora of schools named after other presidents, founding fathers, and other famous people.
There are 109 publics schools in 15 states named after Confederate leaders with 80 of them named for General Robert E. Lee. In northeast Arkansas, Forrest City and its schools, where 89 percent of students are black, are named for Confederate General Nathan Bedford Forrest, the first grand wizard of the Ku Klux Klan.
The majority of public schools are named after a location, some named after local legends. In east Tennessee there's a Daniel Boone High School and a Davy Crockett High School. In Georgia there's Frederick Douglass High, Booker T. Washington High, and Martin Luther King High.
Many Christian schools are named after a religious figure (St. Mary's High, St. Pius X High, St. Joseph High, Wesleyan School (John and/or Charles Wesley), Archbishop Carroll High, Jim Elliot Christian High, St. Thomas More High, Martin Luther High and so on. Others are named for a Christian idea or concept (Trinity, Holy Spirit, Covenant, Grace, etc.).
Whatever the school name, whoever named it, whenever they did, the idea was to put forth some way to identify that school. Sometimes the intent of the school is found in the name.
After doing research on Elite Scholars Academy, I found that I admired what they were doing and the goals they were intent on accomplishing in the lives of the students. In fact, test scores are way above the state average and 92% of grads go on to further their education after high school.
I came away with the thought that the leaders of that school were, indeed, all about enhancing the lives of their students and are serious about and preparing them for their futures, and that's a worthy goal of any school.
[David Epps is the pastor of the Cathedral of Christ the King, 4881 Hwy. 34 E., Sharpsburg, GA between Newnan and Peachtree City (www.ctk.life). He is the bishop of the Diocese of the Mid-South which consists of Georgia and Tennessee and the Associate Endorser for the Department of the Armed Forces, U. S. Military Chaplains, ICCEC. He may contacted at davidepps@ctk.life.]