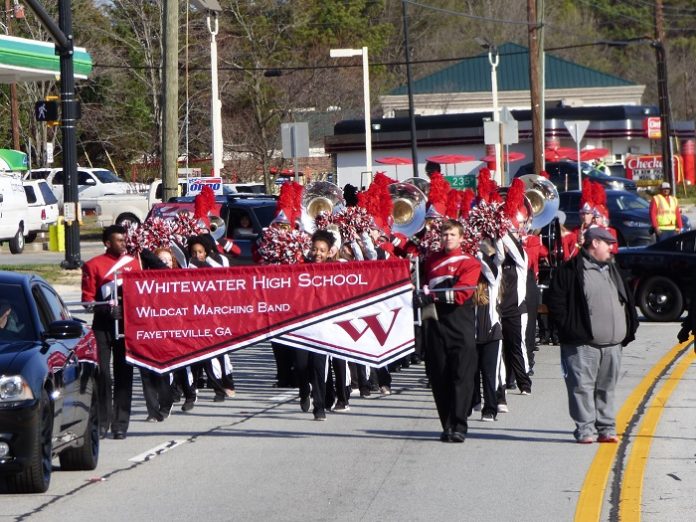 Not even the breezy, 30-degree temperature could diminish the upbeat atmosphere at the annual MLK Parade in Fayetteville on Jan. 20.
The annual parade came this year with 77 entries, which included bands from Fayette County High School, Whitewater High School and several others from high schools around metro Atlanta.
The parade also included floats with messages commemorating Martin Luther King, Jr. and his message to the world.
For those bundled up along the roadways who came to see the parade, the cold weather was no match for their enthusiasm.
There were organizations, fraternities and sororities marching, with a host of local elected officials trying unsuccessfully to keep warm in convertibles which were easily no match for the frigid ride.
The parade this year also included numerous members of the Black Porsche Club of Atlanta and several large RVs, along with a number of police and fire vehicles.