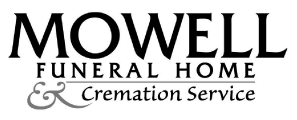 Wentworth Terry Harrison, MA, MA/LS of Newnan, 87 died on Sunday, December 22, 2019 and now is in the presence of his Lord and Savior Jesus Christ. Terry was born March 8, 1932 in Ft Riley, Kansas to Eva O'Toole Harrison and LTG William Kelly Harrison.
Terry lived a life of service, both to his country and to others. He served proudly as an officer in the United States Marine Corps from 1954-1962 and then left the military to serve others for over 50 years in Christian Education. He was both an extraordinary teacher and Head of School. He continued his life of service after retirement, as an active member and Sunday School teacher at Peachtree City United Methodist Church.
His survivors are his beloved wife of 63 years, Andrea. His 6 children, Janice Sanders (Pete) of Las Vegas, NV. Will Harrison (Lisa) of Peachtree City, GA, Tom Harrison (Suzi) of Woodstock, GA, Ruthanne Wilson (Terry Mark) of Dallas TX, Bob Harrison (Kim) of Helena, AL and Meg Federico (Kyle) of Sharpsburg, GA; 15 grandchildren, Emily Swinehart (Chad), Kelly Lopez (Zach), Katie Trawick (Thomas),  Kel and Jack Harrison, Maddie and Ellie Harrison, Maggie and Kate Wilson, Kylie, Will and Sam Federico; 4 great grandchildren, Wyatt and Jolene Swinehart, Penny and Lucy Lopez.
His funeral service will be held Saturday, January 4, 2020 at 3:00 PM at Peachtree City United Methodist Church at 3:00 PM, with a reception immediately following. The family will receive visitors from 1:00 – 3:00 PM, prior to the service.
Expressions of sympathy may be made in the form of donations to the Officers Christian Fellowship, Ambassadors for Christ, International or the Peachtree United Methodist Church Children's Ministry.
Mowell Funeral Home & Cremation Service, Peachtree City – www.mowells.com