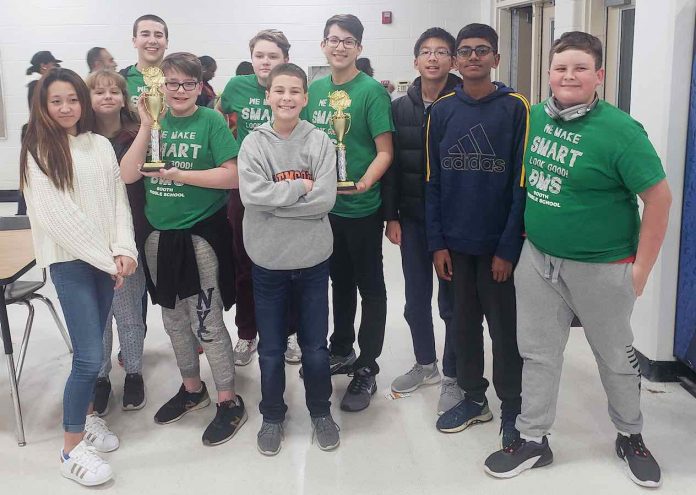 Fayette's middle school students proved that they are accomplished learners in a wide variety of academic subjects with two schools securing the top two wins and three placing in the top 15 of the annual Middle School Academic Bowl.
Undefeated J.C. Booth Middle finished in first place, securing the championship with a total of 3,865 points after a 15-match season. Coach Jason Bingel is very proud of his team, saying "I couldn't have asked for a better group of kids to compete with this season. They were incredibly bright and humble in victory. I hope they had as much fun as I did."
Not far behind was Rising Starr Middle, finishing in second place with 3,385 points and just two losses out of 15.
Whitewater Middle rounded out the top five, finishing in fifth place with 2,900 points and a 13-2 season.
Bennett's Mill Middle was a top 10 finisher, coming in at seventh place with 2,210 points and a 7-8 season. Finishing in 11th place was Flat Rock Middle with 1,815 points and a 8-7 season.
In addition to earning points for correct answers, teams pick up extra points by buzzing in early, and for correctly answering bonus questions.
Middle schools from Fayette, Henry, Lamar, Pike, and Upson-Lee counties participated in this year's competition. — Article provided by the Fayette County School System.