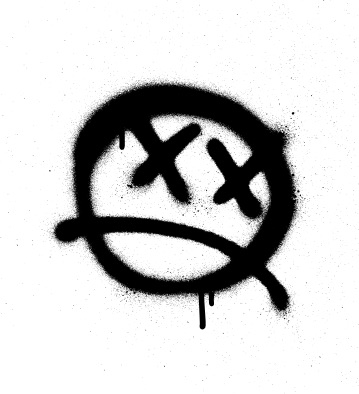 It is not uncommon for graffiti to be found in Peachtree City's golf cart tunnels. That "artwork" was also found Dec. 7, along with vandalism, on Spyglass Island on Lake Peachtree.
Police reports noted that a Dec. 7 security check on Spyglass Island, for years known as Snake Island, on the east side of Lake Peachtree revealed "many graffiti markings and broken park benches."
The city in recent years upgraded the small island to serve as a passive park by clearing underbrush and installing a walkway to serve as an amenity for the lake.
Also in the city, there were two entering autos reported on Dec. 6.
One of those occurred at the Peachtree City Tennis Center on Planterra Way, where a vehicle window was broken and a purse stolen, according to police reports.
The second entering auto occurred at the Flat Creek Golf Club. Police reports said entry was gained by forced entry through the driver's side window with a purse stolen.
Though someone wanting to gain entry to a vehicle can do so by smashing a window or punching a lock, the large majority of entering auto cases involve something of value visible to the thief. Law enforcement agencies countywide continuously advise motorists not only to keep vehicles locked at home or in the community, but also to never leave anything of value in plain sight.