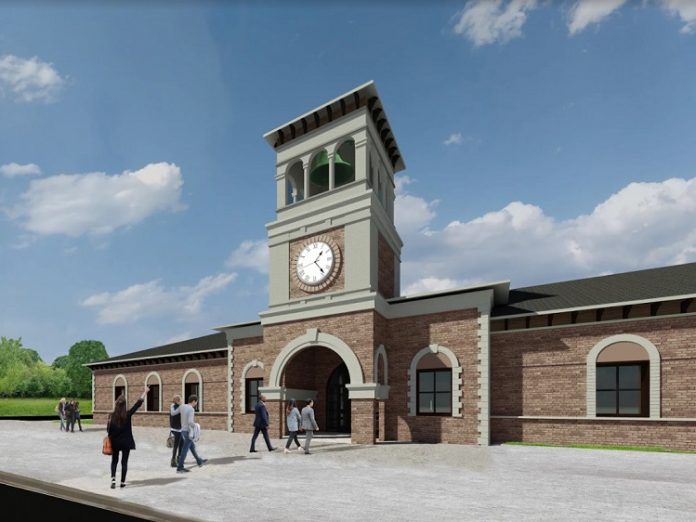 The Tyrone Town Council on Dec. 5 approved a guaranteed maximum price of approximately $4.4 million for the new Tyrone Municipal Complex on Senoia Road across from Shamrock Park.
The 20,000 sq. ft. building on Senoia Road, and situated on 3.5 acres across from Shamrock Park, will include a combined 97-seat council chambers and courtroom, various meeting spaces and extra office space to accommodate future growth.
The guaranteed maximum price for project, approved by the council on Dec. 5, totaled $4.396 million, and is funded through a bond, SPLOST (special purpose local option sales tax) revenues and General Fund reserves.
Mayor Eric Dial said the council went through the guaranteed maximum price process "with a fine-tooth comb to minimize expenses without compromising the integrity of a quality building that will be used for decades to come."
Initial work will begin in the coming weeks, with the project expected to be completed in approximately one year.
The location will make the new building a centerpiece for the downtown area and "provide an anchor for future development," said Dial at the November groundbreaking. "The true owners of this building are the taxpayers."