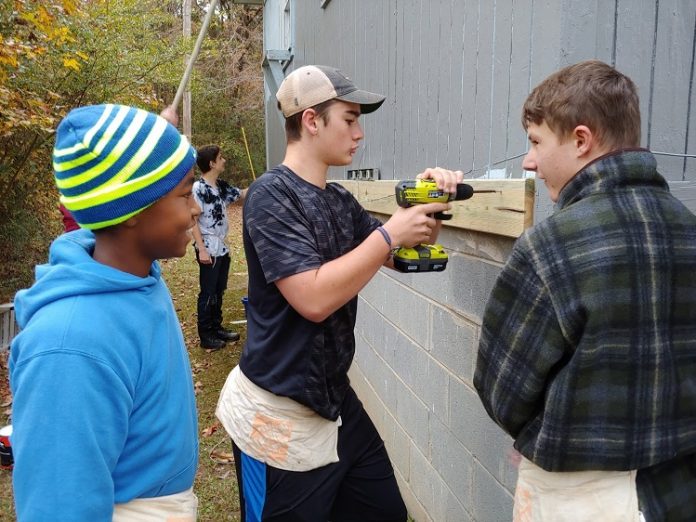 Students from The Foundry High School in Peachtree City recently helped renovate portions of the home of a Fayetteville veteran as a way honoring his service.
At The Foundry, said Headmaster Christi McCully, "The focus for all freshmen is service, and they truly performed an act of service."
McCully said Square Foot Ministry put students in touch with the family of Vietnam veteran and long-time Starr's Mill custodian MacArthur Starr.
"Age had left the Fayette native wheelchair-bound and on dialysis three times a week, all without a wheelchair ramp," said McCully. "Mr. Starr's granddaughter and caregiver applied for help through Square Foot Ministry and was connected to The Foundry, a local Fayette high school that answered the call. Students investigated the problems faced by Mr. Starr and designed solutions to the problems… but then the veteran died."
Starr's passing hit home. Rather than abandoning the project, the students decided to move ahead with the project and expand on it.
"Foundry students were heartbroken," McCully explained. "After some discussion, they decided to go forth with the project in honor of Mr. Starr. His granddaughter was living in the home with her children, so The Foundry students made changes to the project to replace rotten wood, make the front porch safe for her children, fix windows and repaint. Students executed these projects beautifully, thrilling the grieving granddaughter. Foundry students worked hard, were kind and changed the world for one family. This is for you, Mr. Starr. Thank you for your service from The Foundry."