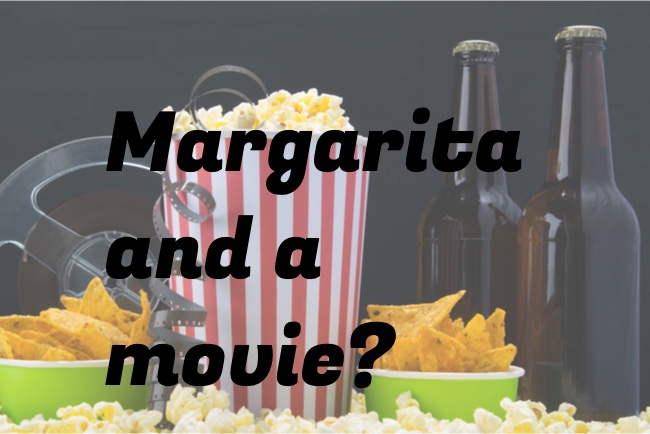 Current ordinance allows, but sets a high bar: Separate dining area for 40 — 
A Nov. 7 agenda item on clarifying an issue with the ordinance permitting the sale of alcoholic beverages at movie theaters came with questions from the Fayetteville City Council, but with no discussion on resolving the impasse in the ordinance language.
"This was for discussion only. There's no need to take a motion on any changes to the ordinance," Mayor Ed Johnson said at the conclusion of the agenda item.
Downtown Development Director Brian Wismer at the outset said the issue with the ordinance was surfaced by Cinemark, owner of the Tinseltown Theater.
The current ordinance states that alcoholic beverages can be served on-premises at bowling centers, billiard centers, golf clubs, event centers or movie theaters serving the general public, which provide recreational activities consisting predominantly of bowling, billiard, golf, rental space for group functions or movie-going and which derive no more than 25 percent of their gross sales from sale of malt beverages and wine, only.
Wismer said the next section of the ordinance presented a dilemma. The ordinance reads: Licensee's premises must be furnished with a separate and segregated area dedicated exclusively to the selling, serving and consumption of on-site prepared food and wine and/or malt beverages for on-site consumption, which area must be furnished with tables and chairs sufficient to provide table seating for no less than 40 persons.
"You can see how this would play out. It could be very impractical," said Wismer. "We've opened the door for the theaters to be able to do this, but with this requirement it couldn't be approved because no one is going to have table seating for 40 people in an exclusive area."
Representatives from Cinemark and Pinewood Forest had been asked to attend and provide input. The only speaker was Cinemark Director of Food and Beverage Matt Dunne.
In his comments, Dunne said 180 of Cinemark's theaters nationwide serve alcoholic beverages. In those theaters, approximately 10-12 percent of customers over age 21 buy a beverage and of those, 10 percent return for a second drink.
Dunne outlined a number of security measures taken by Cinemark to monitor alcohol consumption and to ensure that consumption is not abused.
"The amount of alcohol we sell at these locations is nothing compared to the amount of revenue we would lose if all of a sudden we turned from a family-friendly place to one that is not family-friendly," Dunne said. "We go beyond what's required by states and cities."
While there was no discussion by the council on what course of action, if any, to take regarding the ordinance language, council members did pose a number of questions to Dunne.
Those questions included topics such as customers taking drinks to their theater seats, asking if children would be seated at tables in proximity to those drinking, people taking drinks to a different screen, the specifics on security measures such as wristbands and if other theaters in the area served alcohol.
There was one public comment at the conclusion of the questions posed to Dunne. It came from a young woman who was opposed to the idea.
There were no comments from Pinewood Forest at the meeting. The Pinewood Forest mixed-use development is designated as an event center and has promoted the coming construction of a Spotlight Theaters cinema. One of the amenities at the luxury, multi-use theater is an expanded concession menu with a full-dining option.