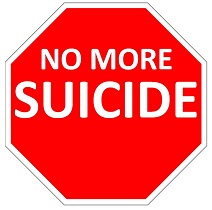 Armed Forces Mission, a non-profit organization focused on suicide intervention, has received a grant from the Motorola Solutions Foundation, the charitable arm of Motorola Solutions.
Through the grant, AFM will expand Suicide Intervention Training for the First Responder Community in markets nationwide.
More First Responders die from suicide than line of duty deaths and are daily called upon to respond to individuals at risk of suicide in the communities they serve.
The Motorola Solutions Foundation awards grants each year to organizations, such as Armed Forces Mission, which support and advance public safety programs and technology and engineering education initiatives.
Says AFM President Chaplain Kenneth "Lou" Koon, "The Motorola Solutions Foundation Grant will exponentially impact our ability to train the First Responder Community. Suicide rates have increased dramatically throughout the nation. First Responders deal with suicide risk in the communities they serve every day and are not exempt from their own risk within their agencies. However, we know from experience that trained people save people. Through this grant we will build a culture of health that effectively addresses the rising suicide for First Responders and those they serve."
This year, Motorola Solutions Foundation grants will support programs that help more than 2 million students, teachers, first responders and community members around the globe. There is a specific focus on providing grants to programs that impact underrepresented populations, including females, minorities, people with disabilities, veterans and others.
"We are very pleased to support the work of Armed Forces Mission," said Monica Mueller, executive director of the Motorola Solutions Foundation. "We believe in organizations that foster innovation and drive change, and we're proud to be part of the positive impact they are making in the community."
Armed Forces Mission has trained more than 15,000 participants in the skills that save lives. Each year approximately one-third of participants come from the First Responder Community.
AFM has developed Listen Learn Lead (L3) as the primary curriculum in their intervention track. L3 is based on their work in conducting more than 1,100 successful suicide interventions in both military and civilian communities. For more information on Armed Forces Mission, visit AFMfamily.com.
The Motorola Solutions Foundation is the charitable and philanthropic arm of Motorola Solutions, the leading provider of mission-critical communications, software and video solutions that help build safer cities and thriving communities. The Motorola Solutions Foundation makes strategic grants, forges strong community partnerships and fosters innovation by funding programs in public safety education, disaster relief, employee giving programs, and technology education. The Motorola Solutions Foundation provides over $11 million in support to over 250 charitable organizations and universities in over 30 countries annually. For more information on Motorola Solutions Corporate and Foundation giving, visit the website: www.motorolasolutions.com/foundation.