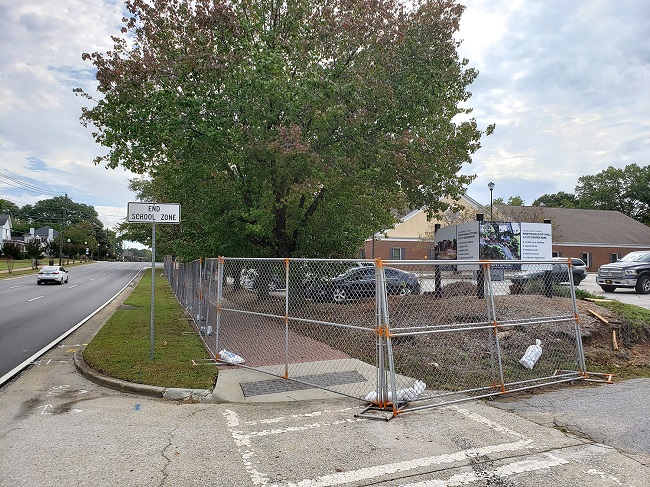 Former Fayette School System central office slated to be razed to make way for new Fayetteville City Hall — 
Motorists traveling along Ga. Highway 54 west of downtown Fayetteville will notice a change in front of the former Fayette County School System building.
The fence installed along the perimeter of the property on Hwy. 54 is there to block the site from the demolition of the building expected to occur ion the next few days.
The site will be the home of the new 2-story Fayetteville City Hall complex, expected to open in late 2020 or early 2021.
Once completed, the 10-acre site will also include the City Center Park to the rear of the property.
Amenities for the 8-acre park space include a concrete stream, children's splash pad and playground, walk-around pond, picnic pavilion, a grand lawn with performance facilities, dog park, and will also incorporate renovations of two existing structures, the historic Fayette County High School Gymnasium and the industrial-looking bus barn.