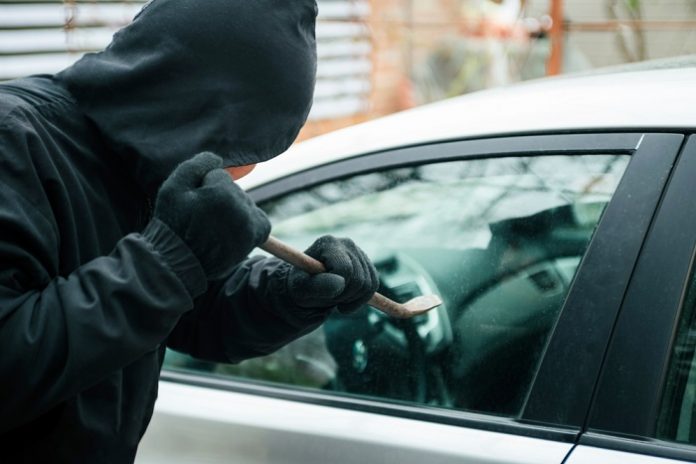 Residences in Peachtree saw six vehicles entered on Sept. 15. What was unusual about the incidents, were that all had windows broken in order to enter the vehicles.
Citing the oddity of the incidents, Peachtree City Police Department spokesman Matt Myers said vehicles entered in neighborhoods nearly always come when those vehicles are left unlocked. Despite what was the out-of-the-ordinary nature of the vehicles entered on Sept. 15, Myers urged residents to always keep car doors locked at home and in the community.
A residence on Treillage Lane off Crosstown Drive was the site of an entering auto that was reported on Sept. 15. A window on the vehicle was broken and nothing was stolen, according to reports.
A vehicle was entering at a residence on Peachtree Club Drive off South Peachtree Parkway on Sept. 15. Reports noted that a window was smashed and a radar detector and sunglasses were stolen.
A second entering auto was reported on Sept. 15 at a Peachtree Club Drive residence. The vehicle had a window smashed, reports said, adding that nothing was stolen.
A fourth entering auto, also reported on Sept. 15, occurred at a nearby Valley View residence. Police reports said the vehicle had a window broken and reading glasses stolen.
Also on Valley View, another Sept. 15 entering auto incident resulted in nothing stolen after a window was broken.
Yet another entering auto reported on Sept. 15 occurred at a residence on neighboring Wood Ridge. The rear left window of the car had been smashed, with nothing stolen, according to police reports.
In another incident, officers at 10:50 a.m. on Sept. 15 responded to a Windalier Ridge residence on the city's north side, where two tires on the right side of the vehicle were punctured, police reports said.