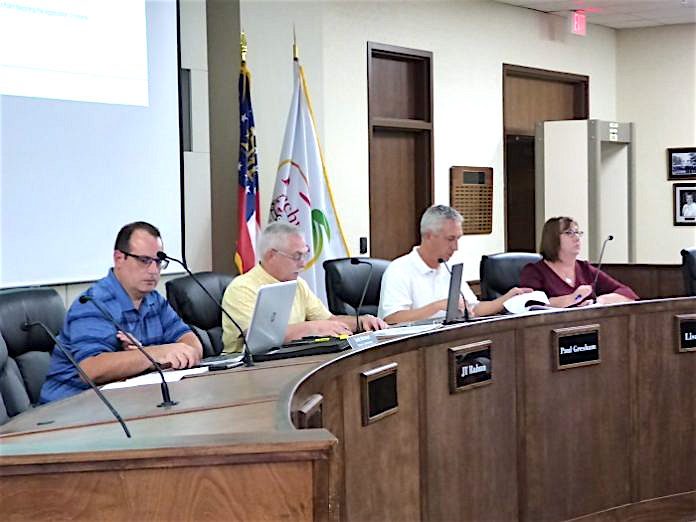 The conceptual plat for the 5-lot Cavalier Manor residential development on Greenwood Lane on the city's north side was approved Sept. 9 by the Peachtree City Planning Commission.
The vote to approve the conceptual plat was 3-0 by Vice Chairman J.T. Rabun and commissioners Paul Gresham and Lisa Ann Curtis. Non-voting alternate Commissioner Scott Ritenour was also at the meeting. Chairman Frank Destadio and Commissioner Michael Link were absent.
The property, previously one parcel, was recently rezoned to accommodate five lots with the condition that homes carry a minimum of 3,000 sq. ft., said Planning and Development Director Robin Cailloux.
Cailloux said the conceptual plat met all other R-43 zoning requirements and those included in the Land Development Ordinance.
Cailloux also noted that the small development was granted a variance by the City Council Sept. 5 to allow stormwater treatment on individual lots.
City planning staff recommended approval since the conceptual plat met all required standards.